Hoping to Score: Presidential Hopefuls on Last-Minute Money Drive
In rush for campaign cash, Rand Paul courts pot sellers.
by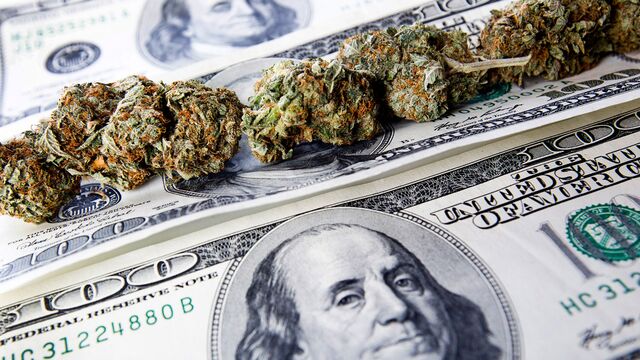 From Lower Manhattan to Orange County, California, presidential hopefuls are shuttling between hotel ballrooms and millionaires' mansions ahead of a big fundraising deadline.
Rand Paul's quest for cash takes him to another kind of joint.
The senator is hosting a $2,700-and-up fundraiser tomorrow on the sidelines of the Cannabis Business Summit and Expo in Denver, a trade show for the marijuana industry.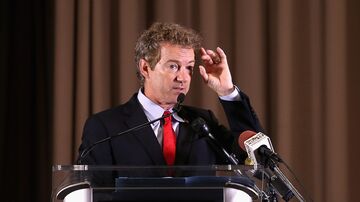 Growers can choose between a "VIP reception" for the Kentucky Republican and a panel discussion on "Testing for Pesticides and Fungi."
In what promises to be the most expensive presidential race ever, candidates are more desperate than ever to lock up enough money to stay in the race.
Tomorrow is the last day candidates have to raise money before closing the books on the quarter and reporting later this month to the Federal Election Commission how much they've raked in thus far—the official scoreboard of the presidential money game. It will be the first glimpse of how the candidates are matching up. A big number can signal credibility and staying power.
Between his campaign and the super-PAC he founded, Jeb Bush, the former Florida governor, is expected to post the biggest haul. The total may reach as much as $100 million, by far a record for this point in the election cycle.
Bush's schedule last week was a grand tour of the nation's money hubs, with quick trips planned to Florida, Connecticut, New York, Illinois, and Texas, including one event at the home of John Tolleson, a Dallas wealth manager and former credit-card executive. Tomorrow, Bush will raise money in Atlanta. Supporters who bring in at least $27,000 by the crucial deadline get a ticket to a retreat at the Bush family compound in Kennebunkport, Maine next week.
Senator Marco Rubio, meanwhile, will head to Irvine, California, where Michelle and David Horowitz's home boasts nine bathrooms, a home theater, and a driveway made of reclaimed French pavers. Guests forking over at least $2,700 get their picture taken with the Florida senator, according to an invitation posted on Political Party Time, a compendium of  political fundraising parties. Wisconsin Governor Scott Walker, who is expected to make his presidential run official in a few weeks, and former Hewlett-Packard CEO Carly Fiorina made their own fundraising jaunts to Orange County last week.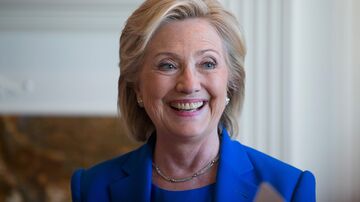 Hillary Clinton, who has a decisive lead over rivals for the Democratic nomination, has filled her campaign's early weeks with dozens of fundraisers. Today the schedule includes an "Evening with Hillary" in New Jersey hosted by rock star Jon Bon Jovi, and a get-together tomorrow in the SoHo digs of Facebook co-founder Chris Hughes.
Then there are fundraising letters, which come with increasingly frequency and urgency as the end of the quarter looms. Senator Ted Cruz of Texas has been particularly importunate, at one point citing his sleepless nights and "pizza diet" as sacrifices he is making in an effort to convince supporters to make a financial one on his behalf.
In the closing 24 hours of the cycle, former President George H.W. Bush signed an email missive "personally asking" recipients to chip in at least $15 to help his son reach his presidential campaign's fundraising goal. The elder Bush added a touch of humor: "Remember, I'm asking so my wife, 'The Enforcer,' doesn't have to," the former president wrote, referring to the famously tart-tongued former first lady, Barbara Bush. And Rubio's campaign manager emailed supporters asking for more financial help before a "critical fundraising deadline."
As for Paul's appearance during the marijuana conference, which was first reported by Yahoo News, the National Cannabis Industry Association credits the senator with co-sponsoring legislation to "end the federal government's war on medical marijuana."
If Paul sticks around for the rest of the conference, he can attend panels on "To Spray or Not to Spray" and "Preventing and Surviving an Armed Robbery."
Before it's here, it's on the Bloomberg Terminal.
LEARN MORE