Ben Carson Ditches Campaign Logo for a Better One
The brand overhaul comes nearly two months after he jumped into the race.
by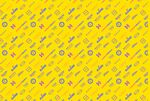 Nearly two months after joining the presidential race, Ben Carson has dropped his campaign logo and replaced it. 
The spot on his website that once housed a blue-and-gold graphic saying "Carson America" now has a new color scheme and a new slogan, saying "Ben Carson for President 2016" and "Heal, Inspire, Revive." Here's the before and after in one GIF:

In a review of campaign logos by Bloomberg published earlier this month, Carson's old logo ranked at the bottom. Sagi Haviv, a designer from the firm Chermayeff & Geismar & Haviv, took particular issue with the flag design that was incorporated into the letter "A" in America. 
"What they did to this letter is criminal," Haviv said. He added that, besides making the letter nearly unrecognizable, decorating the "A" put the emphasis on a letter that didn't have anything to do with his name. 
The new logo, Haviv said, is a definite step in the right direction. "Big, big improvement on the previous identity," Haviv said in an e-mail. "This new bold, purely typographic mark with a nice modern sans serif font comes across as strong and sophisticated. Much better!" 
Carson's campaign did not respond to a request for comment on Monday. 
Before it's here, it's on the Bloomberg Terminal.
LEARN MORE