Activist Arrested After Taking Down Confederate Battle Flag at South Carolina Capitol: Reports
"We removed the flag today because we can't wait any longer," says the activist, whose action is drawing nationwide attention in the wake of the Charleston church shooting.
by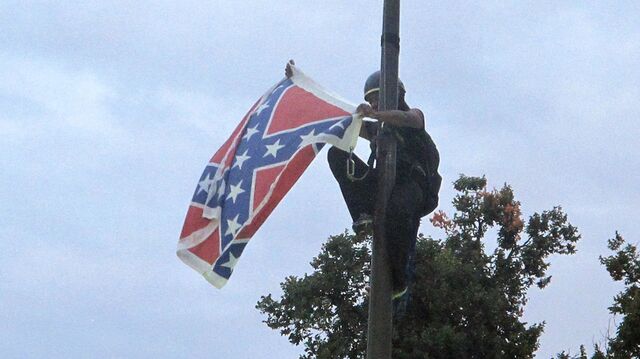 An activist reportedly was arrested early Saturday after shimmying up a flagpole at the South Carolina state capitol in Columbia to remove the Confederate battle flag flying there. 
"We removed the flag today because we can't wait any longer," said the activist,  Brittany Ann Byuarim Newsome, who is called Bree, in a statement quoted by the Charleston Post and Courier. 
She was one of two people arrested in the incident and charged with defacing a monument. Newsome's move came ahead of a "pro battle flag rally" scheduled for later Saturday, according to the newspaper. The flag was put back up shortly after her arrest, according to the Associated Press.
The action comes after nine African-Americans were fatally shot in a Charleston church last week, prompting calls to remove the flag from state capitol grounds. The matter is now before state lawmakers.
"#FreeBree" was a top nationwide trending topic on Twitter by midmorning Saturday.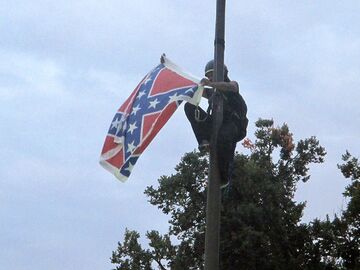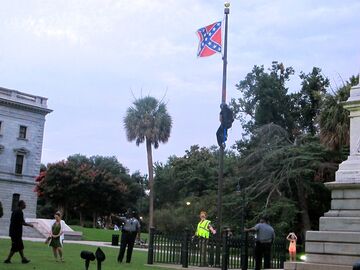 Before it's here, it's on the Bloomberg Terminal.
LEARN MORE