Marriage Ruling Spurs Calls for Protection for Religious Dissenters
Republicans say protections are needed for those who disagree on religious grounds.
by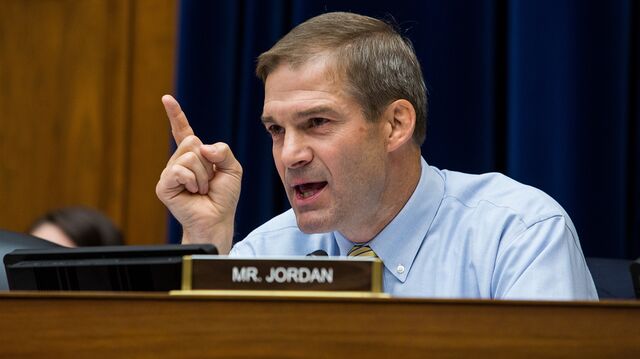 Some lawmakers say the Supreme Court's ruling legalizing same-sex marriage means it's time for legislation to boost protections for those who object on religious grounds.
Their efforts aren't expected to advance in Congress -- where many now consider the gay marriage issue to be settled.
Still, at least 90 House and Senate members are promoting legislation introduced last week that they say will prevent any federal agency from discriminating against any individual, association or business based on their marriage views.
 Representative Jim Jordan of Ohio, a U.S. House conservative, said the court's ruling Friday "follows what seems to be a recent trend on the Supreme Court: rulings based on the desires of the justices, and not the letter of the law and the framework of the Constitution."
Jordan says that is why he has already signed on to as a co-sponsor -- and so have 68 other House members and 21 senators -- to legislation known as the First Amendment Defense Act, authored by fellow Republicans Senator Mike Lee of Utah and Representative Raul Labrador of Idaho.
Lee and Labrador introduced the measure, in both House, H.R. 2802, and Senate, S. 1598, versions, last week. 
In their announcement, they cast it as a way to clarify and strengthen religious liberty protections in federal law, "by safeguarding those individuals and institutions who promote traditional marriage from government retaliation."
Its provisions, they explained, "would prevent any federal agency from denying a tax exemption, grant, contract, license, or certification to an individual, association, or business based on their belief that marriage is a union between a man and a woman."
The bill would prohibit the Internal Revenue Service from stripping a church of its tax exemption for refusing to officiate same-sex weddings.
It also would block other actions taken against a person "wholly or partially on the basis that such person believes or acts in accordance with a religious belief or moral conviction that marriage is or should be recognized as the union of one man and one woman, or that sexual relations are properly reserved to such a marriage."
The bill states that includes denials "of a federal grant, contract, subcontract, cooperative agreement, loan, license, certification, accreditation, employment, or other similar position or status from or to such person."
"Our bill ensures that the federal government does not penalize Americans for following their religious beliefs or moral convictions on traditional marriage. Our bill shields against federal intrusion without taking anything away from anyone," Labrador said.
The bill's Senate co-sponsors so far include Republican presidential aspirants Marco Rubio of Florida, Ted Cruz of Texas, and Lindsey Graham of South Carolina.
--With assistance from Heidi Przybyla in Washington.
Before it's here, it's on the Bloomberg Terminal.
LEARN MORE