VAT Chance: Rand Paul, Ben Cardin Push to Change Tax Code
Both members of the unlikely duo insist a tax on spending doesn't have to hurt the poor.
by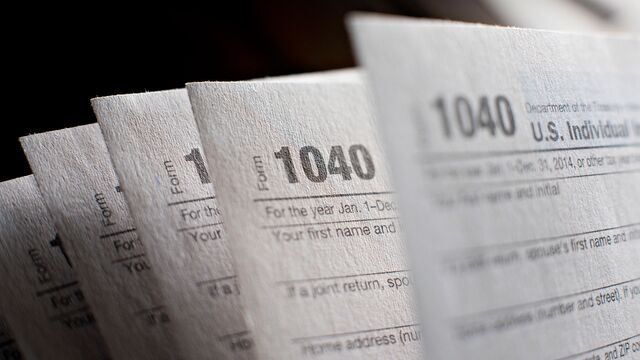 Ben Cardin and Rand Paul don't have much in common. 
The Maryland Democrat is a reliable vote for President Barack Obama's agenda. The Kentucky Republican, who is seeking his party's 2016 presidential nomination, is anything but. 
Yet both have come to the same conclusion on tax policy: The answer, they say, is a VAT. 
Yes, a value-added tax, the money machine that fuels governments in Europe and gets proponents booted out of office around the world. The U.S. is the only major industrialized nation without a VAT, and that's exactly the way most lawmakers like it. 
Campaign pledge
Paul made the VAT a centerpiece of the tax plan his presidential campaign released last week. That makes him the latest convert to a cause Cardin has been pushing for years.
Back in 2010, Cardin was on the losing side of an 85-13 Senate vote that declared the VAT  "a massive tax increase that will cripple families on fixed income.'' Just four of the other 12 who voted with Cardin are still in office, though that had more to do with age than the VAT. 
The VAT starts with a very broad base—consumption—and imposes taxes at each stage of production. Each business pays based on what it sells minus what it buys, and the burden gets baked into wages and prices.  Those features mean VATs can raise a ton of money—and they impose a heavier burden on the poor, who consume a greater share of their income than the rich do.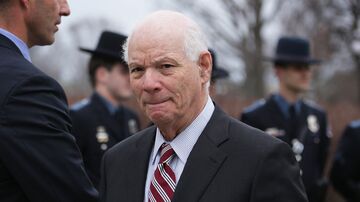 Cardin has been persistent, proposing the most thoroughly thought-out VAT plan and advocating it despite little chance of success. Paul is a new convert.
Cardin says he welcomes the new addition to the VAT chat—even though he knows they won't agree at all on the details. 
"You talk to conservative Republicans and as long as your tape's not on, they'll say yes," Cardin said in an interview this week. "They will. I mean, I've talked to them. And if you talk to progressive Democrats, they'll say yes."
Cardin's plan and Paul's campaign proposal are going nowhere fast. A member of the Senate minority plus one of a gaggle of presidential candidates don't quite add up to the clout to transform the tax system.
VAT? What VAT?
In a sign of the idea's political toxicity, neither uses the VAT label. Cardin goes with "progressive consumption tax." Paul prefers "business-activity tax."
So at this point, there's no need for a deep dive on border adjustability and the credit-invoice system. But there's an important lesson here about the appeal of the VAT as a simple, efficient way to raise revenue. 
"If you take a look, any objective—and I mean objective—analysis of our tax code on competitiveness, you will come to the conclusion that the only way you can reform our tax code is to bring in consumption tax revenues at the national level and reduce the income tax revenues at the national level," Cardin said. 
Cardin and Paul were each well aware of a leading argument against a VAT—its regressive nature—and their plans propose remedies. However, the way each senator uses the VAT shows just how far apart the parties are on taxes.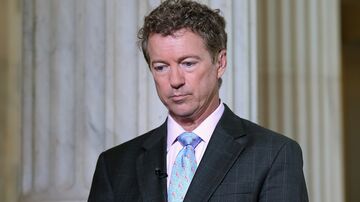 For Paul, the 14.5 percent VAT is a way to cut other taxes. 
He would eliminate the corporate income tax, the payroll tax, the estate tax, the gift tax and all tariffs. The result would cut $3 trillion over 10 years from federal revenues, according to the Tax Foundation, and Paul's plan to balance the budget would only work if his tax plan sparks economic growth and he can persuade Congress to cut spending drastically. 
The payroll tax repeal and rules that would prevent families of four making $50,000 from paying any income taxes are Paul's attempts to address regressivity. He wants to cut the top individual tax rate to 14.5 percent, so high-income households would pay a lot less, too. 
To borrow a phrase from the health-care debate, Paul's plan is to repeal and replace. 
"We don't want people to confuse this with a European-style VAT," said Stephen Moore of the Heritage Foundation, who helped design Paul's plan. "It's not an add-on. It's a complete and entire replacement."
Cardin's approach
Cardin takes the opposite approach. He starts from the reality that the the U.S. is a low-tax country with relatively high marginal tax rates. His working theory is that we just have too few taxes. If you spread the burden across multiple tax bases, you can keep rates lower and reduce the economic distortions that each tax causes. 
So Cardin uses the revenue from his 10 percent VAT to reduce—but not eliminate—other taxes. The corporate income tax rate would hit 17 percent, down from 35. The top income tax rate would be 28 percent, down from 39.6. 
To deal with the money machine fears, Cardin includes what he calls a circuit-breaker—automatic rebates if VAT revenues exceed 10 percent of the economy. 
To address regressivity, Cardin takes Paul's $50,000 figure and doubles it, so no married couple making under $100,000 would pay income taxes. Plus, he would offer rebates based on family size. 
So Cardin and Paul are close. On everything except the details.
Don't tear up your 1040s just yet. 
Before it's here, it's on the Bloomberg Terminal.
LEARN MORE