The Supreme Court Might Cripple Obamacare, But Red States Will Keep Paying for It Anyway
While residents of 34 states may soon be denied Obamacare's subsidies, they will continue to pay the higher taxes (and share the spending cuts) that fund the law.
by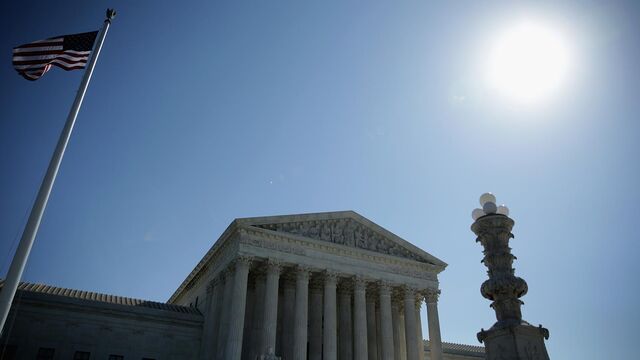 Any day now, the Supreme Court will deliver its ruling in King v. Burwell, a case brought by opponents of the Affordable Care Act. A victory for the plaintiffs would cripple President Obama's signature achievement because they claim the law's text stipulates that federal subsidies to help people buy health insurance should only be available in states that set up their own health-care marketplace.
The law's authors have consistently said that their intention was to provide subsidies to all states and that the passage this case hinges on was simply misworded. But if the King plaintiffs prevail, those subsidies will vanish for people in the 34 states that have chosen to rely on the federal exchange to offer health insurance. The most recent government estimates show that 6.4 million people would lose their subsidies—likely making health insurance unaffordable—with premiums soaring for everyone else. Eventually, the individual insurance markets in these states would collapse.
If your objective is to strike a blow against Obamacare, as the legal team behind the King lawsuit is trying to do, then such a scenario would look like a major victory. It would be a serious setback for the White House and for the liberal goal of universal health-care coverage. Given the widespread conservative antipathy to Obama, that's the outcome most Republicans appear to be rooting for. But it would be a truly odd "victory," since the states that would suffer the most are almost all solidly Republican. That's because, as an expression of their hostility to Obamacare, Republican politicians have generally refused to set up state exchanges.
Yet regardless of how the Court rules, the Affordable Care Act and its subsidies will remain intact for states that operate their own exchanges—states that are overwhelmingly controlled by Democrats. "A ruling for the King challengers would create two separate health systems, one in states that have chosen to expand Medicaid and create insurance marketplaces, and a very different one in states that haven't," says Larry Levitt of the Kaiser Family Foundation, a nonprofit that studies health care.
But even this scenario of health-care haves and have-nots doesn't capture the full perversity of the system that would result from a King victory and why it's such a terrible deal for Republicans. In King, the Court is being asked to interpret a passage in the Affordable Care Act that determines who is eligible for subsidies. But the law itself won't change. So while residents of 34 states may soon be denied Obamacare's subsidies, they will continue to pay the higher taxes (and share the spending cuts) that fund the law. In other words, red states will wind up generously subsidizing the health-care coverage of blue states. Some victory!
This would actually represent a break from the norm. One of the great ironies of our political system is that the states whose residents tend to complain loudest about intrusive federal government and high taxes are also the biggest drain on public coffers. A study by the Tax Foundation shows that eight of the 10 states most dependent on the federal government voted Republican in the last presidential election. The 10 least-dependent states, which contributed more in taxes than they received in federal outlays, all voted Democratic.
Although it was never advertised as such, Obamacare was designed as a massive transfer of wealth from blue states to red states, whose residents tend to be poorer and more likely to lack health insurance. In 2012, the Supreme Court reversed some of this transfer when it ruled that states could opt out of Obamacare's Medicaid expansion. If the court sides with King, it will reverse even more of it.
It's not fair that those who would suffer most are poor and middle-class people in red states, millions of whom would lose their health insurance. But this outcome might carry one bit of karmic justice: it's a good bet those voters would direct their wrath squarely at the politicians who have spent years agitating for the law's destruction. In that case, the Republican celebration of a King victory could wind up being short-lived.
Before it's here, it's on the Bloomberg Terminal.
LEARN MORE