Chris Christie Said to Plan Tuesday Announcement of Presidential Run
Terrence Dopp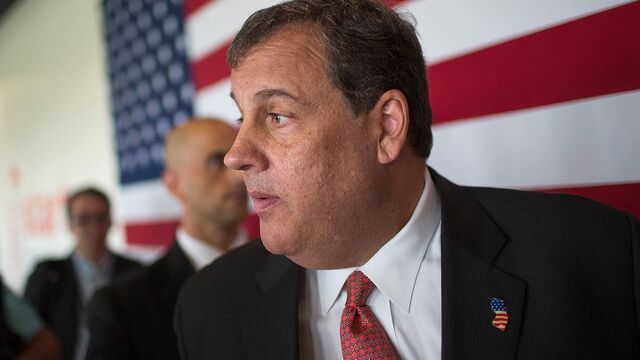 New Jersey Governor Chris Christie will join the crowded Republican 2016 field Tuesday, two people with knowledge of his plans said.
Christie, 52, will cap months of speculation with an announcement in his hometown of Livingston, said the people, who asked for anonymity because they weren't authorized to speak before his speech.
While Christie previously said he hadn't made up his mind, he's spent months making policy speeches and holding meetings in key primary states including New Hampshire and Iowa. He's traveled as "honorary chairman" of Leadership Matters for America, his political action committee.
Samantha Smith, a committee spokeswoman, didn't immediately return a telephone call seeking comment.
Christie will join a field that includes more than a dozen candidates vying for the party's nomination in 2016. He turned down calls from business and political leaders to run four years ago and has struggled to recapture that momentum after allies created a massive traffic snarl as political retribution for a mayor.
"He needs to say something different and something noteworthy -- something different than just 'I'm running for president,'" said Hollis "Chip" Felkel, a Republican consultant in South Carolina who worked on President George W. Bush's 2000 primary campaign and hasn't aligned himself in this one. "He's got to say something that either hits a nerve or touches the heart."
Christie's approval among New Jersey registered voters fell to a low of 30 percent in a Fairleigh Dickinson University PublicMind poll released June 23. In New Hampshire, which has the first-in-the-nation primary, Christie got 5 percent of the vote in a Suffolk University poll released the same day.
Matthew Hale, who teaches political science at Seton Hall University in South Orange, New Jersey, said the timing makes sense as legislative Democrats were poised to approve a budget today that would be supported with higher taxes. Christie is expected to veto those increases.
"He's got to get in, and the window is closing with so many people in the race," Hale said. "He can stand up and say: 'I'm the Republican keeping these crazy Democrats in check.' That's a plausible line."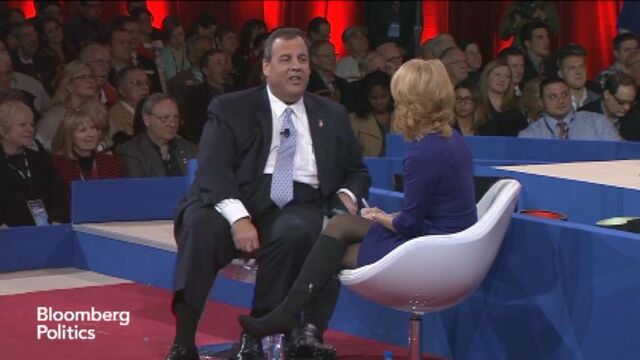 Christie's plans were first reported by WNYC radio.
Before it's here, it's on the Bloomberg Terminal.
LEARN MORE