You're Fired: Republicans Target Their Own For Opposing Obama on Trade
Freshman class president latest to be targeted for bucking leaders on fast-track legislation
by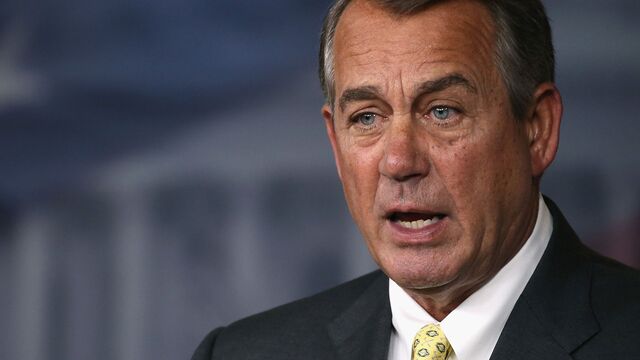 The president of the U.S. House Republican freshman class believes there is a move to oust him from that leadership post, in what could be the latest in recent days' loyalty crackdowns by Speaker John Boehner and his lieutenants.
Representative Ken Buck of Colorado suspects he is being targeted, as other have been, for siding against party leaders on a preliminary vote on President Barack Obama's fast-track trade legislation, his office says.
"In America, we don't retaliate against people for expressing their views," said Buck, in a statement Wednesday. "We don't retaliate by calling a meeting with one day's notice to remove someone from office without any explanation.'
If Buck's suspicion is correct, he would be the fifth House Republican punished by party leaders for opposing a June 11 rule vote to advance President Barack Obama's trade package. The legislation is also supported by key members of the traditionally Republican business community, such as the U.S. Chamber of Commerce.
That package included allowing Obama to submit trade agreements to Congress for an expedited up-or-down vote without amendments. The ''fast-track" authority has since been passed by the House and could be approved in a scheduled Senate vote Wednesday.
In all, 34 House Republicans went against Boehner and other House leaders who supported the measure with their votes against the procedural rule.
Buck's belief that he is may become the latest Republican targeted for bucking party leaders stems from word of a special meeting being set for Thursday of the more than 40 House Republican freshmen. That meeting of the freshman class was not announced by him, as president, but instead in an email sent out by Representative Mimi Walters of California.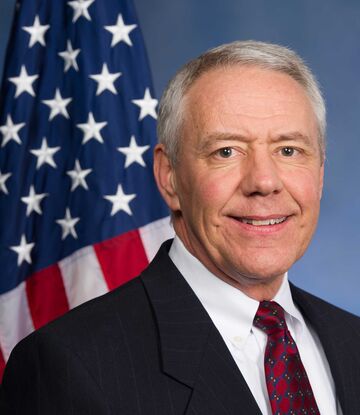 Buck, elected the class president in November, suspects the aim is to either hold or set-up a vote of the freshmen class members to remove him from that job, said Buck's spokeswoman, Katherine Rosario.
An emailed statement from Walters,  who is the freshman class liaison to Speaker John Boehner and other top Republican leaders, appeared to corroborate Buck's suspicions. "A majority of the freshman class has expressed concerns I share regarding the leadership of our class President," she wrote. "In addition to regular business, tomorrow, we will also be discussing the direction of future leadership."
If Buck is removed by his classmates as president, it would follow the removal of Representative Mark Meadows of North Carolina late last week as chairman of  the Government Operations subcommittee of the House Oversight and Government Reform panel by committee Chairman Jason Chaffetz of Utah.
And earlier, third-ranking House Republican and chief vote-counter, Steve Scalise of Louisiana, removed three Republican lawmakers who opposed the trade bill from his whip team. They were Representatives Cynthia Lummis of Wyoming, Steve Pearce of New Mexico and Trent Franks of Arizona.
Boehner earlier Wednesday said he supported Chaffetz' removal of Meadows from his subcommittee post.
"We have the majority, and when it comes to procedural votes in the House, the majority has to stick together and vote for or against" said Boehner to reporters after a closed-door meeting with other Republicans.
"I think the chairman made the right decision. I made it clear to the members I supported that decision," he added. "I'm sure the family conversation will continue."
Before it's here, it's on the Bloomberg Terminal.
LEARN MORE