New Transport Security Chief Helped Wrestle BP's Gulf Oil Spill
Rachel Adams-Heard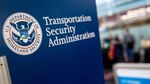 A man once charged with helping provide relief after the nation's worst marine oil spill is about to tackle a new daunting task: leading the sprawling and often criticized Transportation Security Administration.
U.S. Coast Guard Vice Admiral Peter Neffenger, confirmed Monday by the U.S. Senate, will take over a 60,000-employee agency that's been faulted for its hiring practices, inefficient strategy and ineffective security that found checkpoint breaches in 67 of 70 attempts by undercover government investigators.
"It was an abominable performance," said James Loy, the TSA administrator from May 2002 to December 2003 and a former Coast Guard commandant who now works at a Washington-based consulting firm. "It struck me to the core."
Tackling crises is a familiar task for Neffenger, who served as the Coast Guard's deputy incident commander during the 2010 BP Plc oil spill that spewed millions of gallons of crude for three months, fouling beaches from Texas to Florida.
"His particular Coast Guard experiences make him really ready for, you know, leading this agency," said Juliette Kayyem, who worked with Neffenger at the Department of Homeland Security during the spill. "Peter is creative, and I think that's what TSA needs."
Neffenger was nominated by President Barack Obama in April to replace John Pistole, who quit at the end of last year. Melvin Carraway, named acting administrator, was removed this month after the disclosure of two reports by the inspector general showing lapses at the agency, created in 2001 to safeguard aviation after terrorists hijacked four commercial jets for the Sept. 11 attacks.
McConnell's Praise
Senate Majority Leader Mitch McConnell conceded that Neffenger will have a "tough job" in taking over the agency.
"We're all aware of the recent inspector-general report that questioned the TSA's ability to meet its security mission without change," McConnell said before the 81-1 vote late Monday. "The American people will be counting on Mr. Neffenger to validate the trust their elected representatives place in him tonight by pursuing every necessary reform in the wake of such troubling findings."
Loy said one of the biggest challenges Neffenger faces is stimulating a workforce spread over more than 450 U.S. airports. "We have to guard against that complacency gene that's sort of built into all of us as humans," he said.
Low Morale
It's an issue that's gripped the TSA, according to a 2013 Government Accountability Office report that showed low worker morale among its employees, particularly airport screeners.
"The transportation security officers at those airports, that's the face of TSA," Neffenger told lawmakers in a Senate Homeland Security Committee hearing on June 10 in response to a question about employee morale. "You have to value that workforce, and you have to support that workforce. You really have to have their backs."
Kayyem says Neffenger's sense of humor helped her, as assistant Homeland Security secretary for intergovernmental affairs, get through what she refers to as "the most intense four weeks of our lives" following the oil spill.
After a 2010 hearing at which Kayyem said lawmakers grilled her about the department's response, she complained to Neffenger that he got let off the hook easier because he wasn't a political appointee as was she.
"I was not happy about the division of labor -- that he got to be the good cop and I was the bad cop," she said. When the worst stage of the spill was over, Kayyem said Neffenger gave her a T-shirt that said "thank you for your service" to show her the appreciation she felt she hadn't received from lawmakers.
"He has a sense of humor about him that's always good in situations like that," said Kayyem.
In the Senate Monday, Neffenger drew praise from Democrats such as Tom Carper of Delaware.
"It's a very difficult job to ask anybody to do. Nobody's perfect. TSA isn't perfect," Carper said before the vote. "Our first job is to make sure they have a terrific leader and Admiral Neffenger will be that leader."
Before it's here, it's on the Bloomberg Terminal.
LEARN MORE