Mitt Romney Calls on South Carolina to Remove Confederate Flag at Capitol
President Obama praises his 2012 opponent's remarks, and 2016 candidates weigh in.
by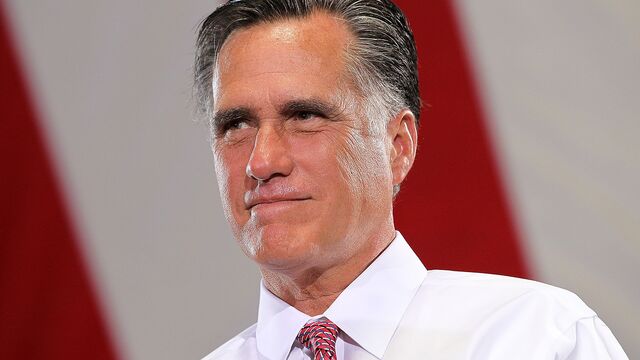 In the wake of the Wednesday killings at a historic black church in South Carolina that the governor called a "hate crime," 2012 Republican presidential nominee Mitt Romney urged the state to stop flying a Confederate flag at its capitol.
"Take down the #ConfederateFlag at the SC Capitol," he tweeted Saturday morning. "To many, it is a symbol of racial hatred. Remove it now to honor #Charleston victims."
His comments were met with praise from his old election foe, President Barack Obama. 
"Good point, Mitt," read a tweet from the president's Twitter account, @POTUS, later Saturday. He added in subsequent messages: "Here are the stats: Per population, we kill each other with guns at a rate 297x more than Japan, 49x more than France, 33x more than Israel. Expressions of sympathy aren't enough. It's time we do something about this."
Romney's statement contrasted with those of several South Carolina Republicans who defended a compromise that has allowed the flag to fly at a Confederate war memorial near the capitol in Columbia but not on the statehouse itself.
South Carolina Senator Lindsey Graham, who is running for the Republican presidential nomination, said it might be time to "revisit" the compromise, but said the state should "move forward in a balanced way."
Calls for the flag to be removed arose after the shootings in Charleston, for which a white man has been charged. 
In a 2007 presidential debate one election cycle before he won the nomination, Romney said that "that flag, frankly, is divisive, and it shouldn't be shown." The former Massachusetts governor came in fourth in the 2008 South Carolina primary—the south's first nominating contest—and second in 2012.
2016 field
Romney's tweet put pressure on Republican presidential candidates to weigh in on the flag over the weekend. Former Florida Governor Jeb Bush, who in 2001 removed the flag from the Florida State Capitol, was among those coming closest to outright agreeing with Romney. 
"My position on how to address the Confederate flag is clear. In Florida we acted, moving the flag from the state grounds to a museum where it belonged," Bush said Saturday on his Facebook page. "Following a period of mourning there will rightly be a discussion among leaders in the state about how South Carolina should move forward, and I'm confident they will do the right thing."
Ohio Governor John Kasich, a possible candidate, said Saturday in a statement that "this is up to the people of South Carolina to decide, but if I were a citizen of South Carolina I'd be for taking it down."
Several candidates said it should be up to South Carolina to decide. Appearing Saturday at a Faith & Freedom Coalition event in Washington, former Hewlett-Packard CEO Carly Fiorina added that she personally agrees with Romney, according to the Washington Post. Florida Senator Marco Rubio, who once opposed removing the flag in Florida, on Saturday told reporters in Miami that he now supports Bush's action, according to the Post. "This is an issue that they should debate and work through and not have a bunch of outsiders going in and telling them what to do," he said, according to the newspaper.
Texas Senator Ted Cruz and former Pennsylvania Senator Rick Santorum also said the decision should be left up to the state, with Cruz telling the Post that he understands both those who recognize the flag's ties to racial oppression and those who "want to remember the sacrifices of their ancestors."
Santorum, speaking on ABC's This Week in an interview that aired Sunday, said, "I don't think the federal government or federal candidates should be making decisions on everything and—and opining on everything," according to a network transcript.
Former Texas Governor Rick Perry told Newsmax on Saturday that it may be time for a conversation about the flag, as did Wisconsin Governor Scott Walker, a likely candidate. Walker told reporters on Saturday that the conversation should wait until after the memorials for the shooting victims, the Associated Press reported.
Speaking on NBC's Meet the Press on Sunday, Former Arkansas Governor Mike Huckabee punted on the question.
"For those of us running for president, everyone is being baited with this question as if somehow that has anything to do whatsoever with running for president and my position is it most certainly does not," he said.
—Ali Elkin and Mark Niquette contributed to this report.
Before it's here, it's on the Bloomberg Terminal.
LEARN MORE