Scott Walker Forms 'Testing the Waters' Committee as He Nears Run
The Wisconsin governor isn't expected to formally enter the race until July, but his new committee will let him raise more funds.
by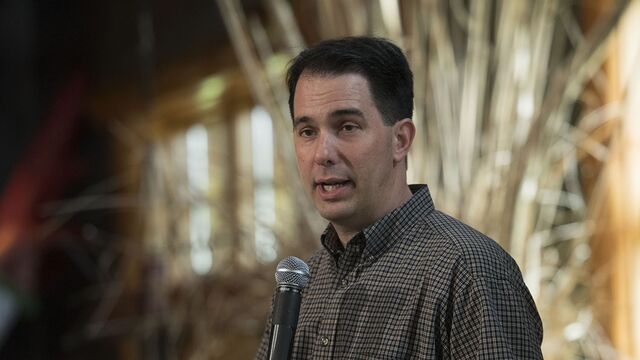 In his firmest step yet toward a White House bid, Wisconsin Governor Scott Walker has created a "testing the waters" committee that will allow him to raise money for an eventual campaign.
The new committee allows Walker to raise resources to be directly controlled by him and his prospective campaign. The new fund is on top of Our American Revival, a tax-exempt group he's had since January, and a super political action committee, Unintimidated PAC, formed in April by former top aides.
The creation of the latest entity was reported earlier by the Associated Press.
"In the past several months many have urged him to run for president and he has decided to take a serious look at running," said Rick Wiley, executive director of Our American Revival, in a statement provided by the committee.
Under Federal Election Commission guidelines, potential candidates in the "testing the waters" phase can't engage in full-time campaigning but can raise and spend money on campaign-like travel and polling.
Walker, who is in his second term as governor, is expected to be among the last batch of Republicans to formally enter the crowded field.
An announcement is likely by mid-July, perhaps around the 13th, assuming the Wisconsin legislature completes a two-year budget bill soon. Walker has said he won't announce his plans until he's signed the spending plan.
Before it's here, it's on the Bloomberg Terminal.
LEARN MORE