Republican Presidential Hopefuls to Make Their Pitch at Evangelical Summit
The policy conference is a chance to appeal to an important voting bloc.
by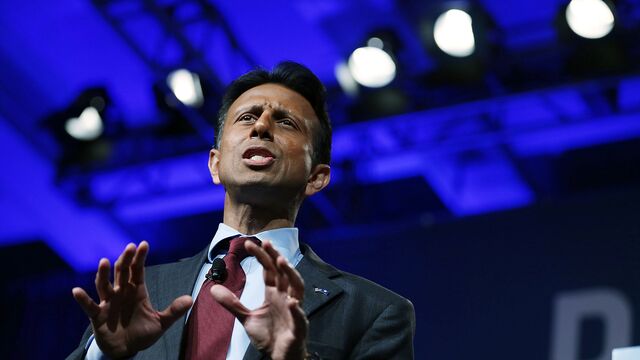 The annual Faith & Freedom Coalition Policy Conference kicks off Thursday in Washington, giving top-tier presidential contenders as well as long shots such as former Pennsylvania Senator Rick Santorum and Louisiana Governor Bobby Jindal a chance to compete for the large evangelical Christian base in the crowded Republican primary contest.
The three-day summit comes as the Supreme Court prepares to release a ruling that many expect will legalize same-sex marriage nationwide. A Gallup poll in May found that a record 60 percent of the country now supports gay marriage.
For the Republicans preparing to address the conference, it presents a quandary: Whether to go all in with an evangelical base that remains opposed to gay marriage and risk alienating a growing majority of the country. 
Among those scheduled to attend the conference are Wisconsin Governor Scott Walker, former Florida Governor Jeb Bush, and Senator Marco Rubio of Florida, at this point the three strongest contenders for the Republican nomination in polls. Walker, the son of a Baptist preacher, in particular is making an aggressive play for the evangelical vote.
Then there will be the relative underdogs, such as Senator Ted Cruz of Texas, Senator Rand Paul of Kentucky, New Jersey Governor Chris Christie, Ohio Governor John Kasich, retired neurosurgeon Ben Carson, former Texas Governor Rick Perry, former HP CEO Carly Fiorina, Santorum, and Jindal.
Also looming large at the Faith & Freedom Coalition summit is a conflict between Pope Francis and the Republican Party on climate change.
A new environmental encyclical by the pope declares that "the bulk of global warming" is the product of human activity, according to a leaked draft, and sides with the scientific consensus that rising greenhouse gas emissions cause climate change. 
Tuesday in New Hampshire, Bush suggested the pope should not discuss climate change or other "things [that] end up getting into the political realm," according to Politico. "I don't get economic policy from my bishops or my cardinals or my pope." Santorum has also said the pope shouldn't talk about climate change.
Others expected to attend are Republican National Committee Chair Reince Priebus, Senate Majority Leader Mitch McConnell, House Majority Leader Kevin McCarthy, and Senator Ron Johnson of Wisconsin, who's up for re-election.
Former Arkansas Governor Mike Huckabee, who enjoyed strong support from evangelicals in his 2008 presidential campaign, will not attend due to a scheduling conflict, an event official said, adding that he sent a video message instead.
The host will be Ralph Reed, the founder of the FFC, and a senior adviser to President George W. Bush's campaigns in 2000 and 2004. Breakout sessions at the summit include "Standing With Israel," "The War On Christianity: How Religious Freedom Is Under Attack," and several promoting conservative women in leadership positions.
CORRECTION: An earlier version of this story incorrectly identified the state Senator Ron Johnson represents.
Before it's here, it's on the Bloomberg Terminal.
LEARN MORE