Obama Signs Up for an Interview: WTF
Obama makes his latest foray into non-traditional media with irreverent comedian.
by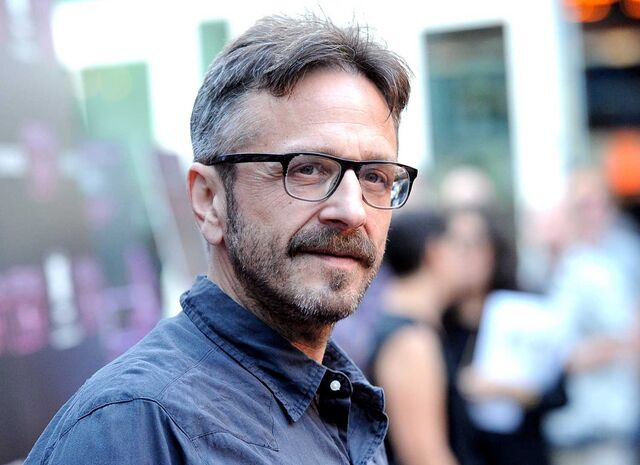 President Barack Obama will tape an episode of comedian Marc Maron's "WTF" podcast while visiting Los Angeles on Friday. Which prompts the question: WTF?
It won't be the first podcast interview for the president, who previously appeared on former ESPN sportswriter Bill Simmons's "B.S. Report."
But Maron's interview show, which features the notoriously acerbic comic conducting intimate and occasionally tough interviews with other entertainers, is far outside the traditional confines of a presidential interview. Some of the show's most popular episodes feature Maron doggedly grilling other comedians who were accused of stealing jokes, or candidly discussing weighty subjects like substance abuse, mental illness, and divorce.
On his podcast posted Thursday, Maron said he hoped to conduct a "classic" interview with Obama while "also trying not to lose my s---." The interview with the president is expected to post on Monday.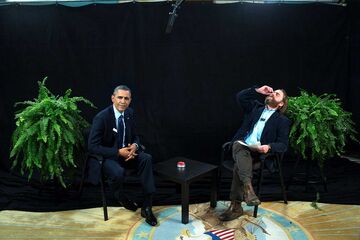 In recent months, the White House has increasingly turned to non-traditional media in an effort to broaden Obama's reach. In recent months the president has sat for interviews with outlets that originated on the Internet, including Vice News, Vox, BuzzFeed, Fast Company, and Re/code.
The most successful example of that strategy was likely Obama's appearance with comedian Zach Galifianakis on his web series "Between Two Ferns." The interview, which featured Obama and Galifianakis trading barbs, won an Emmy, and White House officials say it drove millions of people to HealthCare.gov.
Obama said "more and more there are audiences that get turned off by the traditional news shows or the traditional debates" and that he hoped the efforts would reach new audiences in January.
The strategy hasn't always gone so well. The president sat for interviews with three YouTube celebrities after this year's State of the Union address, but the event resulted in a few uncomfortable moments. GloZell Green, a Los Angeles comedian known for stunts like the "cinnamon challenge" and eating cereal out of a bath tub of milk that she was currently bathing in, raised eyebrows when pressing Obama over his Cuba policy, saying that Fidel Castro "puts the d--k in dictatorship."
Green later said she had cut the hoods off of the sweatshirts of her husband, who is black, to protect him from being shot by the "po-po," and handed the president a gift of three tubes of green lipstick for his family, including one for "your first wife."
"My first wife?" Obama said. "Do you know something I don't know?"
Despite the inherent risks of non-traditional media — and Maron's penchant for long rants about his ex-wives or the state of his comedy career— there may be a reason White House officials aren't too concerned about the interview. Maron was the host of a series of shows on the now-defunct progressive Air America radio network, and his political leanings largely align with the president's.
In addition to the interview with Maron, Obama will be attending fundraisers at the homes of television producers Tyler Perry and Chuck Lorre while in Los Angeles.
Before it's here, it's on the Bloomberg Terminal.
LEARN MORE