Obama Wants Silicon Valley Worker Pipeline to Government
Justin Sink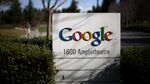 President Barack Obama wants to open a pipeline of temporary help from the technology industry to modernize the government's information and digital infrastructure.
Obama said in an interview with Fast Company magazine that he envisioned cycling in tech workers for one- or two-year stints with the federal government to tackle projects and programs in need of better technology.
"If we build that culture of service, then, what I do believe will happen is the government as a whole will start thinking about its relationship to citizens differently," Obama said. "And that can be transformative -- not only in terms of people getting better service or government being more efficient, but in changing people's attitudes about government."
Eventually, Americans should "absolutely" be able to cast votes online, Obama said. "What we should also be thinking about is, how can technology enhance the experience of democracy?" he said.
The federal government has been struggling to make its computer systems both efficient and secure. Earlier this month, officials disclosed a breach of computer networks at the Office of Personnel Management that exposed the personal data of more than 4 million current and former government workers. U.S. officials have blamed hackers based in China. Networks at the White House and State Department were the targets of separate attacks last year.
Keeping Pace
The president said the government "hasn't kept pace with changes in technology" and that he wanted workers dedicated to change that.
The idea for the technology talent pipeline grew out of the "well-documented disaster" that was the botched rollout of the federal Obamacare marketplace, the president said.
"We discovered that there are folks at Google and Facebook and Twitter and all these amazing firms who really wanted to find some way to engage in public service -- and many of them could afford to do so because they had done very well," Obama said.
Administration Hires
In recent months, Obama has made hires from Silicon Valley at the White House. Jason Goldman, an executive who worked at Twitter and Medium, was named in March as the first-ever federal "chief digital officer." His hiring followed the naming of former Google executive Megan Smith as the White House chief technology officer, and senior Facebook engineer David Recordon's hiring as director of information technology.
Even though Obama has been able to draw on Silicon Valley talent, the government's relationship with the technology industry has been frayed by differences over how to balance user privacy with national security concerns in government surveillance programs.
Obama also said the government needed to "change administrative habits," including obsolete procedures for buying technology.
"Part of the problem with Healthcare.gov was not that we didn't have a lot of hardworking people paying attention to it, but traditionally the way you purchase IT services, software, and programs is by using the same procurement rules and specification rules that were created in the 1930s," Obama said.
(An earlier version of this story was corrected because the first name of Chief Technology Officer Megan Smith was wrong.)
Before it's here, it's on the Bloomberg Terminal.
LEARN MORE