Obama Goes Private at the People's House for Prince Concert
The president and first lady invite 500 friends for a party and stay mum on the details.
by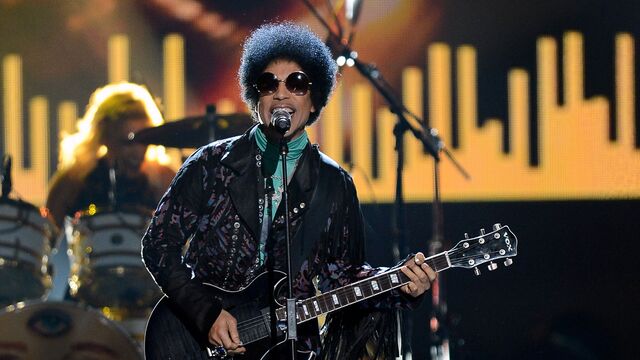 Can the president of the United States have a party at the White House and not tell the public? What if the 500 or so guests included athletes, film stars, and fashion designers and they were entertained by Prince and Stevie Wonder?
The White House answers are yes, and it doesn't matter.
White House press secretary Josh Earnest faced repeated questions about the party at his regular daily briefing Monday, and for each he fell back on the "private nature of the event.''
"I don't have a lot to tell you about non-public events,'' he said.
Earnest said President Barack Obama and first lady Michelle Obama paid for the Saturday night party out of their personal funds, but offered no other details. He said the guest list wouldn't be made public, as it is for official events such as state dinners.
"It's fair to say the president and first lady have the opportunity to meet lots of people and make lots of friends,'' Earnest said.
Details about the event are scarce, although some attendees tweeted about the party. Al Sharpton said it was "awesome to see Prince and Stevie Wonder on keyboards together.''
"Unbelievable experience,'' the MSNBC host wrote.
 Seattle Seahawks quarterback Russell Wilson posted a picture showing him and his date, the singer Ciara, posed near a Secret Service car.
It's not the first time the Obamas have tried to keep an exclusive event from the gaze of the press. For the first lady's 50th birthday party in January 2014, Wonder and other musicians–including Beyonce, John Legend, Smokey Robinson, Jennifer Hudson, James Taylor, Gladys Knight and Mary J. Blige–were spotted headed into the White House.
"Not even the NSA knows'' what was planned for the party, the president told People Magazine at the time. 
The Obamas also hosted a secret party following the president's second inauguration featuring top donors and A-list guests, including actress Kerry Washington and producer Harvey Weinstein.
Before it's here, it's on the Bloomberg Terminal.
LEARN MORE