Abortion Curbs Voided as U.S. Supreme Court Rejects North Carolina
Greg Stohr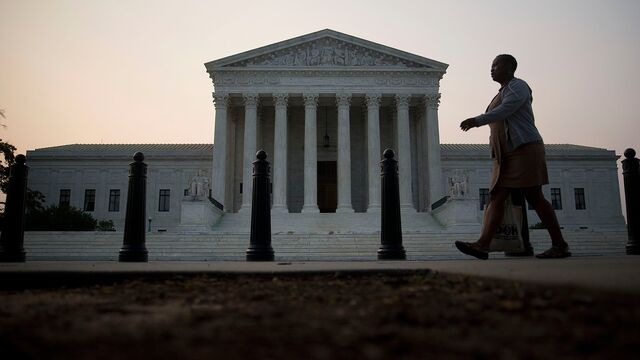 The U.S. Supreme Court refused to revive a North Carolina law that would have allowed abortions only after the doctor first showed the woman an ultrasound and described the fetus in detail.
Rejecting the state's appeal, the justices left intact a federal appeals court ruling that said the measure violated doctors' speech rights. Justice Antonin Scalia dissented without giving a reason.
The 2011 law, which never took effect, required an ultrasound presentation even if the woman objected. The measure said women could avert their eyes and refuse to listen.
In striking down the measure in December, a federal appeals court said it imposed a "virtually unprecedented burden on the right of professional speech."
North Carolina Attorney General Roy Cooper argued unsuccessfully that the law was similar to informed-consent provisions the Supreme Court has upheld in the past.
"The state is not precluded from legislating in furtherance of its legitimate interests in requiring the disclosure of truthful and relevant information," the Democratic official contended.
The high court action doesn't affect other informed-consent provisions in North Carolina law, including requirements that doctors explain the risks of the abortion procedure, discuss alternatives and tell the woman she can visit a state-sponsored website that describes the fetus.
The North Carolina law was among more than 200 abortion restrictions enacted since a Republican-led push began in 2011.
Mississippi Law
The Supreme Court didn't act Monday on an appeal over a Mississippi law that would close the state's only abortion clinic by requiring doctors to get admitting privileges at a local hospital. A federal appeals court blocked the law, saying it would probably impose an "undue burden" on the rights of women seeking abortions.
In a similar case last week, a different three-judge panel of the same New Orleans-based appeals court reinstated strict abortion limits in Texas that may close all but a handful of clinics in the state. The court agreed the state's interest in guarding patient safety outweighs the inconvenience to women who must travel long distances to gain access to the procedure.
The North Carolina case is Walker-McGill v. Stuart, 14-1172.
Before it's here, it's on the Bloomberg Terminal.
LEARN MORE