Mitt Romney Decries GOP Infighting
Asked about his reported collaboration with megadonor Sheldon Adelson, the 2012 nominee says, "I think it's harmful in a process if you have Republicans attacking Republicans."
by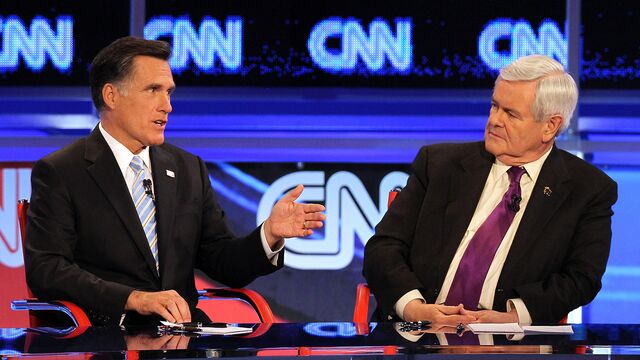 2012 Republican presidential nominee Mitt Romney on Sunday said his party ought to cut down on the infighting and spend more time contrasting themselves with Democrats.
His appearance came a day after Politico reported that he is collaborating with Republican megadonor Sheldon Adelson, a former supporter of Romney rival Newt Gingrich, "to convince the wealthy contributors bankrolling various candidates to work together to avoid the kind of primary election chaos that Romney believes laid the seeds for his defeat in 2012."
Asked to describe that chaos, Romney said on NBC's Meet the Press: "I think it's harmful in a process if you have Republicans attacking Republicans. And so I think it's very effective if instead we can talk about the differences between our views to help people in the middle class and help the poor, versus the views of our opposition, as opposed to going after one another."
He added: "And I'm not saying I was perfect in that regard either, but going back to Ronald Reagan's 11th commandment, that probably makes a lot of sense for our party."
Before it's here, it's on the Bloomberg Terminal.
LEARN MORE