Jeb Bush Unveils 'Jeb! 2016' Graphic on Twitter
It comes ahead of his expected presidential campaign announcement Monday in Miami.
by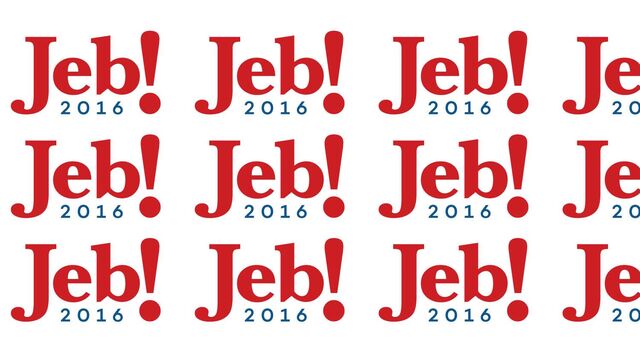 Former Florida Governor Jeb Bush is putting the finishing touches on his expected presidential campaign rollout, and took to Twitter on Sunday to release a "Jeb! 2016" graphic in patriotic red and blue. 
Bush is expected to formally announce his bid for the White House in a speech on Monday in Miami.
Political observers noted that Bush's last name—a potential liability in light of his brother's unpopular presidency—is absent from the graphic. The exclamation point also evoked references to the bygone campaign tagline of Senator Lamar Alexander, a Tennessee Republican. 
Bush spokesman Tim Miller, on Twitter, noted that Bush used a similar logo in his gubernatorial campaigns.
Before it's here, it's on the Bloomberg Terminal.
LEARN MORE