Steyer Urges California Teacher Pension to Divest Coal Holdings
James Nash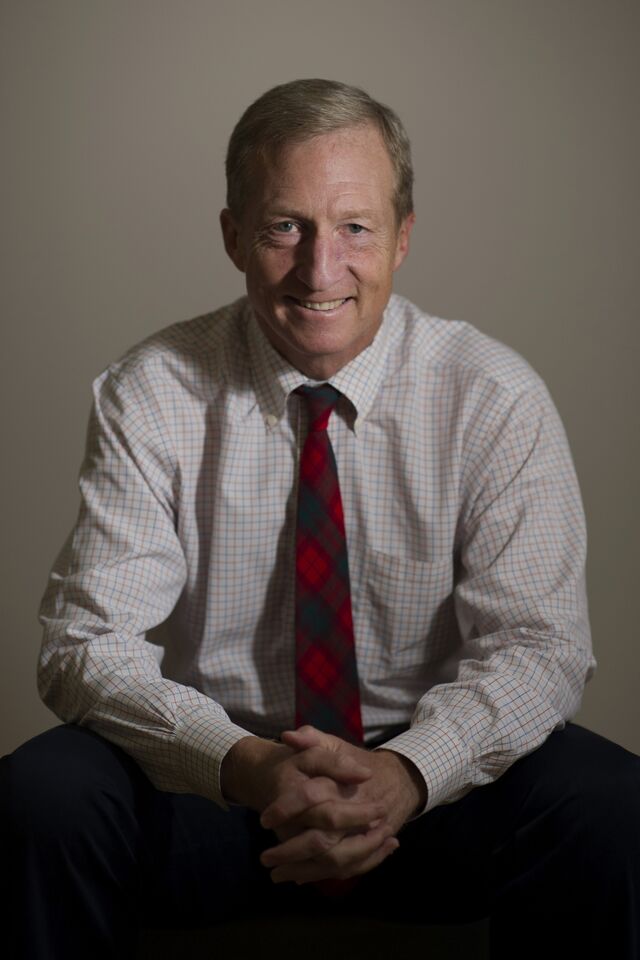 The largest public pensions in the U.S. can drop coal companies without compromising investment returns, billionaire climate-change activist Tom Steyer told the board of the California State Teachers' Retirement System.
Steyer, the founder San Francisco-based Farallon Capital Management LLC, said he doesn't expect coal, oil and other fossil-fuel stocks to outperform companies that produce energy from renewable sources, meaning that pension funds can divest without jeopardizing returns.
"We are now in a world where the competition is in a decline curve that is inexorable," Steyer said Friday at an investment committee meeting in West Sacramento for the $193 billion fund known as Calstrs. "Look, I care about investments, and I'm 100 percent fossil-fuel free."
California lawmakers are considering a bill that would require state pension funds to divest from coal. The bill passed the Senate earlier this month and is now awaiting hearings in the Assembly.
Steyer said that Calstrs recently eliminated its holdings in manufacturers of firearms that are illegal in California, and in the 1980s divested from Apartheid-era South Africa.
"Calstrs is a leader on this because of the size and who you represent," said Steyer, who is worth about $2.7 billion, according to data collected by Bloomberg. "I understand that these are very hard questions and they are big questions and that this is kind of a blunt instrument. I know this is something you've thought about before and acted on."
Boost Returns
Public pensions across the U.S. are being pressured to boost returns as the cost of government-worker retirement grows while also using their authority as large institutional investors to affect corporate, social and environmental changes.
As of June 30, 2014, Calstrs held $64.6 million in stock from Consol Energy Inc., $2.6 million from Cloud Peak Energy Inc., $1.6 million from Alpha Natural Resources Inc. and $1.5 million from Arch Coal Inc., according to the fund's website.
Steyer addressed leaders of the teacher pension a day after they wrestled with creating a policy intended to direct fund investments toward cleaner technologies.
Board member Paul Rosenstiel, a managing director of public finance in the San Francisco office of Stifel, Nicolaus & Co., urged Calstrs to focus on its "core responsibility" of producing investment returns to pay retirement benefits to 879,000 teachers and retirees.
"I'm not sure how sustainability -- however you want to define that -- relates to one of those core functions," Rosenstiel said.
Before it's here, it's on the Bloomberg Terminal.
LEARN MORE