Iowa Straw Poll Goes Down in Flames
The state's Republican Party voted today to kill the presidential campaign tradition.
by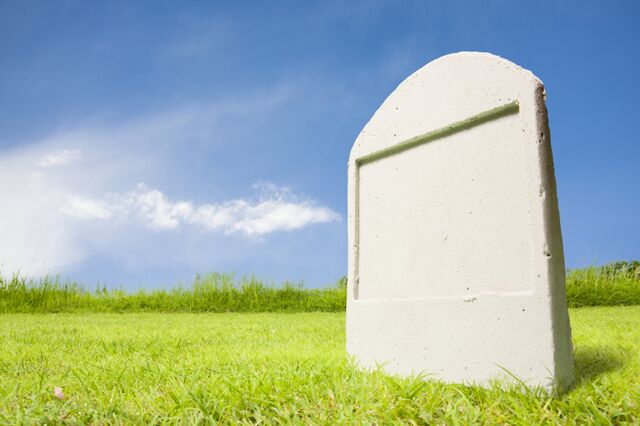 The carnival-like, barbecue-filled, quasi-vote-buying days of the Iowa Straw Poll are ending after that state's Republican Party voted to kill the presidential campaign tradition.
Since 1979, the event had been held the summer prior to contested Iowa Republican caucuses. It sometimes helped winnow the field of candidates before the first-in-the-nation nomination balloting.
But complaints about its expense to candidates and its lack of predictive value had left the tradition vulnerable to both attack and elimination. On a Friday morning conference call, the party's State Central Committee unanimously voted to cancel the Aug. 8 gathering.  
"I've said since December that we would only hold a straw poll if the candidates wanted one, and this year that is just not the case," Jeff Kaufmann, the state party chairman, said in a statement. "This step, while extremely distasteful for those of us who love the Straw Poll, is necessary to strengthen our 'first in the nation' status and ensure our future nominee has the best chance possible to take back the White House in 2016."
The decision will leave a hole in the summer's political calendar and could shift importance to other events, including the first Republican debate, on Aug. 6 in Cleveland.
"If that's what they choose, that's what they choose and then everybody will focus on the caucuses," New Jersey Governor Chris Christie, a Republican considering a presidential bid, said after an event Friday in Cedar Rapids. "My focus was always going to be on the caucuses, so I don't think it really alters my calculations or what I'm going to do."
Several declared and likely candidates already had said they planned to skip this year's event, including Senator Marco Rubio of Florida, former Florida Governor Jeb Bush, Senator Lindsey Graham of South Carolina, and former Arkansas Governor Mike Huckabee.

Establishment Republicans had sometimes taken a pass on the non-bonding balloting, either because they didn't want to invest the time and money needed to assure strong placement, or because they feared a poor showing could tarnish a front-runner image. In 2011, eventual nominee Mitt Romney declined to participate.
In recent election cycles, social conservatives have tended to be bigger promoters, appreciating the event's ability to help one of their own break through, as was the case in 2011 when former Representative Michele Bachmann of Minnesota won.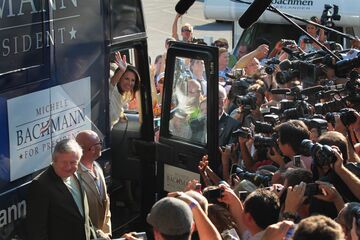 Bachmann's victory has often been cited as an example of the straw poll's less-than-perfect record of predicting success in the caucuses. When the real voting came, she finished sixth, and dropped out of the nomination race the next morning.
Still, three other straw poll winners in recent history went on to win the caucuses, including George W. Bush in 1999, Bob Dole in 1995 and George H.W. Bush in 1979.
This year, Republican Party leaders had planned to stress the event's unscientific nature to the candidates and the media. Although it provided an early measure of organizational strength, its outcome also reflected who could bus in the most supporters—generally, but not entirely, from Iowa—and pay for their admission tickets, food, and entertainment.
Among actual voters, support for the straw poll was modest. Only 51 percent of likely Republican caucus-goers in a recent Bloomberg Politics/Des Moines Register Iowa Poll said they think it's important for a candidate to attend the event.
Iowa Governor Terry Branstad, the state's top Republican, had also previously called for the elimination of at least the balloting portion of the event, saying it placed too much emphasis on a mostly meaningless outcome that could frighten some candidates away from competing in the state.
The event had traditionally been held on the campus of Iowa State University in Ames, although it was to be moved this year to a cheaper location in Boone, Iowa.
The absence of a straw poll could create a vacuum that might be filled by one of Iowa's social conservative groups, such as the Family Leader, a coalition that opposes abortion rights and gay marriage. Establishment Republicans don't want to see social conservatives exert too much influence on the caucuses, for fear that they'll frighten away more moderate candidates.

Terrence Dopp contributed to this report.
Before it's here, it's on the Bloomberg Terminal.
LEARN MORE