Senator: Lindsey Graham Is 'A Bro With No Ho'
An open mike catches Mark Kirk of Illinois describing his new off-color moniker for his Senate colleague.
by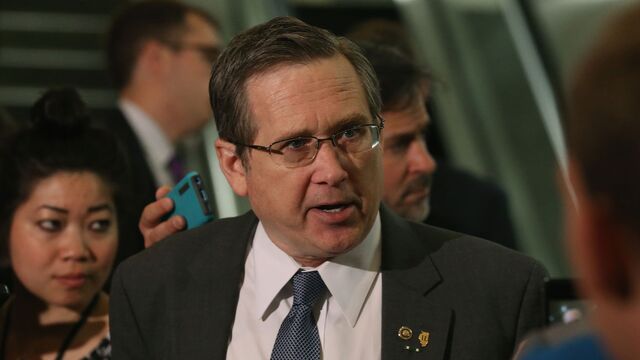 An open microphone caught Illinois Senator Mark Kirk referring to his fellow Republican Senator and 2016 presidential contender Lindsey Graham as "a bro with no ho'' during Thursday morning's Appropriations markup.
Kirk, who is seeking a second Senate term next year, can be heard on an audio clip posted by the Huffington Post that he's developed the somewhat off-color moniker for Graham following comments Graham made earlier this week about having a "rotating first lady.'' 
Graham, a bachelor, would be the first unmarried president since Woodrow Wilson. He told the Daily Mail Online that his sister and several friends might take turns standing in as first lady.
Democrats are likely to seize on Kirk's use of the derogatory term "ho" as the latest evidence of what they contend is a Republican insensitivity towards women. 
"This was a joke between friends," said Kirk spokeswoman Danielle Varallo.
Kirk wasn't the only senator with ``potty mouth'' on Capitol Hill on Thursday. Senate Democratic Leader Harry Reid earlier told Majority Leader Mitch McConnell on the Senate floor that he should go in his ``little bathroom'' at the Capitol and look at himself in the mirror if he wanted to see what hypocrisy and cynicism look like.
Before it's here, it's on the Bloomberg Terminal.
LEARN MORE