Diane Rehm Apologizes for Insisting Bernie Sanders Has Israeli Citizenship
Rehm said she had only intended to ask the presidential candidate whether he holds Israeli citizenship, as she "had read in a comment on Facebook."
by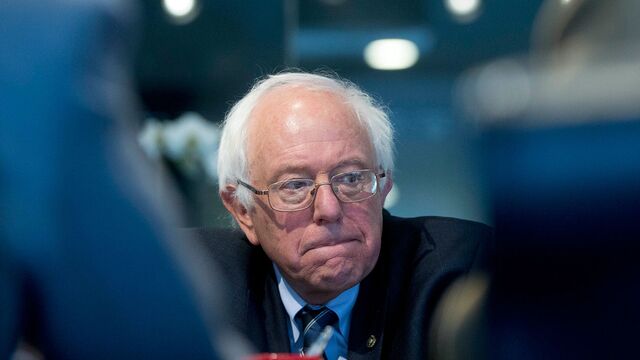 Diane Rehm, a Washington radio host whose show is widely syndicated on National Public Radio, apologized Wednesday for saying presidential candidate Bernie Sanders has Israeli citizenship, which Sanders repeatedly denied.
"On today's show, I made a mistake," read "An Apology From Diane" on the episode's website. "Rather than asking Senator and Presidential Candidate Bernie Sanders whether he had dual U.S./Israeli citizenship, as I had read in a comment on Facebook, I stated it as fact."
"I want to apologize as well to all our listeners for having made an erroneous statement. I am sorry for the mistake. However, I am glad to play a role in putting this rumor to rest."
Sanders, an independent Vermont senator who is running for the Democratic nomination for president, had talked about a variety of topics on Rehm's Wednesday's show, including foreign policy, when she declared, "Senator, you have dual citizenship with Israel."
Sanders, who was raised Jewish, interrupted her.
Sanders: No I do not have dual citizenship with Israel. I'm an American. That's—I don't know where that question came from. I am an American citizen, and I have visited Israel on a couple of occasions. No, I'm an American citizen, period.

Rehm: I understand from a list we have gotten that you were on that list. Forgive me if that is…

Sanders: No, that's some of the nonsense that goes on in the internet—

Rehm: Interesting...

Sanders: But that is not something that's true.

Rehm: Are there members of Congress that do have dual citizenship, or is that part of the fable?

Sanders: I honestly don't know.
Sanders then said he was "offended a little bit by that comment," and said, "I do not have any dual citizenship."
Rehm apologized on the show again on Thursday, saying she had "made an erroneous statement," according to Poynter.org, a media blog.
"This is an issue that has come up over the years in American politics," she said, according to Poynter. "One of our listeners suggested by Facebook that I ask Senator Sanders about Internet speculation that he has dual citizenship with Israel. But instead of asking it as a question I stated it as fact and that was wrong."
Before it's here, it's on the Bloomberg Terminal.
LEARN MORE