Aide's Move to PAC Isn't a Signal About 2016, Christie Says
Terrence Dopp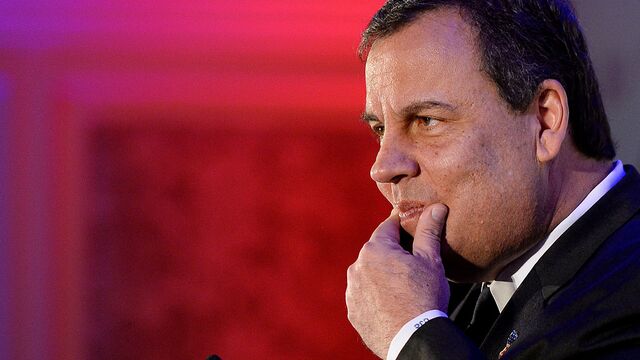 New Jersey Governor Chris Christie's longest-serving aide is leaving his administration to join his political action committee. Just don't see it as a signal he's made his mind up about a 2016 presidential run, he said.
Maria Comella, who was spokeswoman for Christie's 2009 gubernatorial campaign and who has directed his communications strategy since the Republican took office in 2010, will move to his Leadership Matters for America PAC as of June 15, spokeswoman Samantha Smith said.
Christie, 52, has said he'll announce this month whether he'll run for president. He's in Iowa as part of a two-day swing through the state that will hold the first caucus of the selection process.
After greeting potential voters Thursday at a barbecue restaurant in Ames, Christie said Comella has been commuting from Manhattan to Trenton every day for more than five years and earned a change of jobs. Before working for Christie, she was spokeswoman for Rudy Giuliani's 2008 presidential campaign.
"No one should take it as a signal of anything except that Maria's served a long time, is incredibly loyal and a wonderful person," Christie said. "I wouldn't be the governor I've been without her."
The governor began the Iowa visit outlining his national education proposals and then headed to Hickory Park, a wood-paneled eatery with menu items including the Mammoth Melt and the Garbage Frank. He's scheduled to address Republicans in Des Moines and hold a town hall Friday in Cedar Rapids.
Asked whether he sees making the 10-man cut for the first Republican debate this August in Cleveland, Christie said it would be nice but isn't "make or break." As for Iowa, he said he sees the potential to perform well in a state where many have said he isn't conservative enough with social issues.
"It's always important to be able to participate if you're a candidate in any debates," he said. "It's better to be on the stage than off. And for me in particular, those kinds of forums have always treated me well."
Before it's here, it's on the Bloomberg Terminal.
LEARN MORE