New Hampshire Republicans Ask Fox News, RNC for Debate Changes
GOP figures call for more inclusion in the first-in-the-nation primary state.
by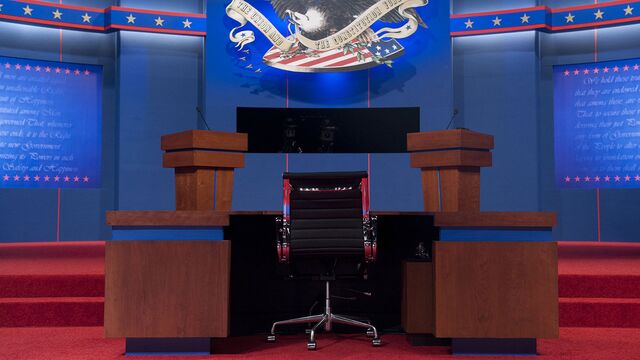 Low-polling Republican presidential candidates aren't the only ones upset with Fox News's debate rules.
More than four dozen Republican figures in New Hampshire, which holds the nation's first presidential primary, sent an open letter on Wednesday to Roger Ailes, the president of Fox News Channel, and Reince Priebus, chairman of the Republican National Committee, requesting changes to Fox's plan to limit its Aug. 6 debate in Cleveland to the top 10 candidates in an average of the five latest national polls.
"Historically, it has been the responsibility of early primary and caucus states to closely examine and winnow the field of candidates, and it not in the electorate's interest to have TV debate criteria supplant this solemn duty," says the letter. "To do so would undermine the very nature of our process and the valuable service that states like New Hampshire provide to voters across the country."
Instead, the Republicans call on Fox to:
"Divide the debate into two panels to appear back-to-back, either on the same night or consecutive nights;

"From the top six candidates in public polls, randomly draw three to appear during the first session and three to appear in the second session;

"Randomly draw the remaining candidates and split them evenly between the two panels."
The two-session proposal differs from the one laid out by CNN. For that network's Sept. 16 debate, the 10 top-polling candidates will appear in one debate, and lower-tier candidates will take part in a second debate. Preibus has said the party supports the networks' approaches, according to the Washington Post.
The letter was signed by 56 people, including former Governors Craig Benson and Stephen Merrill; state Senate President Chuck Morse; executive councilor Chris Sununu; and activist James Sununu, who provided a copy of the letter.
The signers say that limiting the debate field would "stifle democracy" and reward candidates based on name ID. "At times, the New Hampshire Primary has proven both difficult and resuscitative for front-runners, and instructive and stimulating for fledgling candidacies," the letter says. "This is not only appropriate, but also necessary to ensure that the Republican Party ultimately selects the best nominee possible."
Republicans aren't the only ones with debate frustrations. Democratic candidates Martin O'Malley and Bernie Sanders have signaled opposition to the Democratic National Committee's decision to sanction only six debates. 
Before it's here, it's on the Bloomberg Terminal.
LEARN MORE