Bono and Bill Clinton: Denver Gets a Power Lunch
The former president and the rock star sat down for lunch at Humboldt restaurant on Monday.
by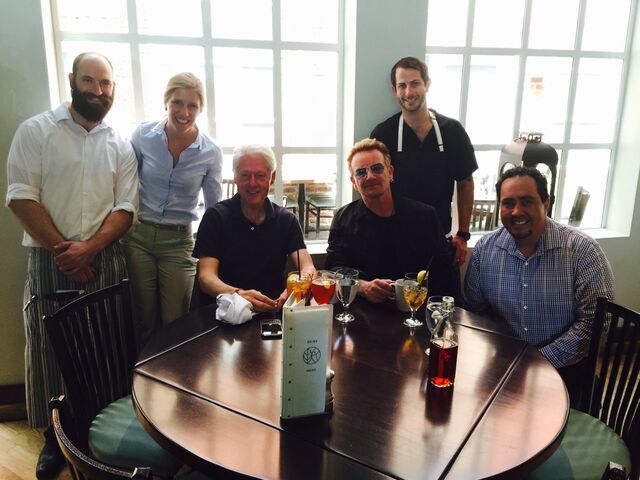 The hottest ticket in Denver through Wednesday is the Clinton Global Initiative America conference, where former President Bill Clinton is holding court. The hottest ticket in the Mile-High City over the weekend was U2 in concert, and at one of the shows lead singer and global activist Bono gave Clinton a shout-out for his role in bringing peace to Ireland and held him up as an example of other politicians to follow.
So lunch in town Monday between Clinton and Bono seemed pretty much inevitable. The two held court at Humboldt, a foodie draw that aims "to serve inspired, fresh, approachable, and honest food."
"They talked family, friends and philanthropy," said Clinton Foundation spokesman Craig Minassian. Bono's name doesn't appear anywhere on the CGI agenda. Nor does Hillary Clinton's. She isn't at the conference and no presidential candidates from either party will participate in this year's panels, though Housing and Urban Development Secretary Julian Castro, seen as a potential running mate if Hillary secures the Democratic nomination, will speak on a Tuesday morning panel with Bill and Chelsea Clinton.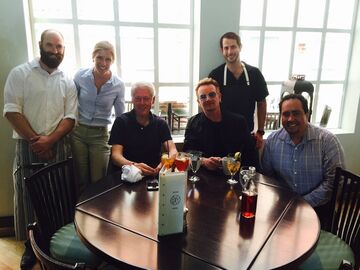 At lunch, Clinton got the vegan kale and quinoa salad; Bono had the sesame ahi tuna and udon salad. Chelsea was there long enough to sample the fried brussels sprouts and crispy broccoli appetizers, but departed early, leaving her father and the rock star to catch up, said bar manager Justin Friebel. The other diners at the restaurant mostly left the two alone, Friebel said, but "we had some guests who were pretty excited."
Before it's here, it's on the Bloomberg Terminal.
LEARN MORE