In a Shakeup, Jeb Bush Reveals His Presidential Campaign Team
The name of the campaign manager is unexpected.
by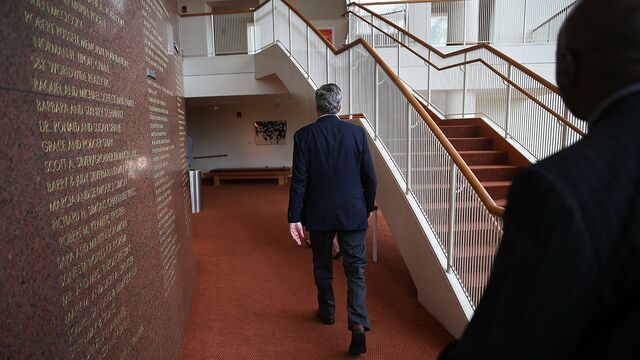 Jeb Bush's presidential campaign team-in-waiting will be led by a 39-year-old strategist named Danny Diaz, a founding partner at the major Republican political and media relations firm FP1 Strategist. The Washington, D.C. native's résumé includes working for every GOP presidential nominee since 2004 and running communications for the Republican National Committee.
The move was a bit of a surprise in Bush-world as many expected David Kochel, a veteran of Mitt Romney's 2012 presidential campaign, to get the top job. Bush hired him earlier this year. In late January, the New York Times reported that Kochel was "in line to serve as Mr. Bush's national campaign manager."
Kochel will instead serve as Bush's senior strategist and focus on early states, said a spokesman for the former Florida governor, who asked not to be identified, confirming the hires after they were first reported on Monday by the Wall Street Journal.
Bush's longtime right hand Sally Bradshaw will be senior adviser. In a statement, she laid out the rationale for the moves: "David can best position us for success by playing a key leadership role focusing on how Jeb wins primaries, caucuses, and ultimately the general election and Danny's skill at rapidly moving content and campaign organization makes him perfectly suited for running the day-to-day operations."
Other hires include Jon Downs, another partner at FP1 Strategies, to lead media operations; Brenda Gianiny to head up polling; Alex Lundry to run data analytics; and Mike Murphy to lead Bush's Right to Rise super-PAC.  
The personnel moves comes as Bush is ramping up his candidacy for a launch next week. After helping his family celebrate the 90th birthday of his mother, former first lady Barbara Bush, he leaves for a five-day European tour, followed by a presidential announcement in Miami.
Bush spokesman Tim Miller said the Republican presidential hopeful is "excited to announce his decision on June 15 and confident he has the best team in place to ensure his success."
The announcement will take place at Miami-Dade College and make official what has been obvious to just about every political observer for months.
Before it's here, it's on the Bloomberg Terminal.
LEARN MORE