Martin O'Malley Delivers Powerful Campaign Kickoff Speech
Analyzing the substance, style, and overall impact of the Democrat's presidential campaign launch.
by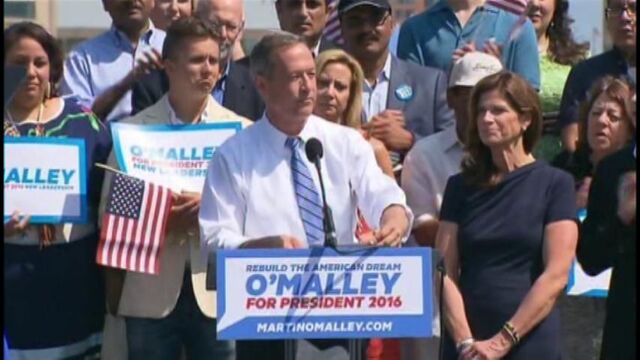 Style: Easy on the eyes and ears, optimistic, conversational, and focused. Powered throughout by compelling American dream/working class themes. Tableau of touching introducers and faces on the stage was carefully and well chosen.
Substance: Clarion calls for comprehensive immigration reform and new banking rules. Vague on foreign policy. But suggested additional national goals by talking about his Maryland record.
Best moment: Garnered event's biggest applause with a frontal shot at the royal Clintons and Bushes, a well-crafted and necessary riff to send the message (including and especially to the media) that he knows he has to topple giants to win.
Worst moment: Confusing "I voted for you" closing refrain.
Overall: Smartly written speech powerfully delivered by one of the best orators in American politics. Far from running from his Baltimore record, he embraced it, along with what he did as Maryland's governor. Contrasted himself with Hillary Clinton as more left, more populist, and more of a leader. Saturday morning might not be the best time to make an introduction to America, but O'Malley demonstrated why Bill Clinton tagged him long ago as one of the Democratic Party's biggest stars. If the nomination fight didn't have an overwhelming frontrunner, O'Malley's performance would have been a game changer; instead, it is a ringing calling card.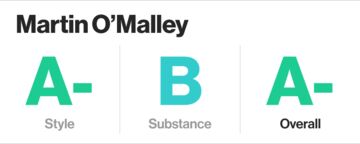 Note: The overall grade is not an average of the style and substance grades, but takes into account other aspects of the announcement, such as staging and crowd reaction.  In addition, a candidate's overall grade reflects the degree to which the candidate's standing in the race is improved by the event and performance.
Before it's here, it's on the Bloomberg Terminal.
LEARN MORE