This New Ad for Rand Paul Has Everything, Including Fire-Breathing Eagles
The first ad this cycle from America's Liberty PAC is a doozy.
by
America's Liberty PAC has not been a major player in campaigns. In the 2014 cycle, the Virginia-based group made just one independent expenditure, for North Carolina candidate Greg Brannon's failed Senate bid. This year it has relaunched as a pro-Rand Paul PAC, chaired by Campaign for Liberty president John Tate, but its fundraising has stayed in the six-figure range.
The first rule of the Internet: If you want attention, pour on the memes. The PAC's debut ad for Paul, "Sunday, Sunday, Sunday," begins with a fire-breathing eagle and features an announcer affecting his best monster-truck promo twang to promote this weekend's PATRIOT Act debate.
Some artistic liberties are taken with Rand Paul.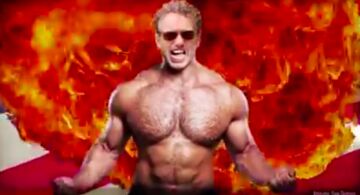 Texas Senator Ted Cruz, who joined Paul's speaking marathon against the PATRIOT Act but supports the USA Freedom Act, is portrayed as the "capitulating Canadian."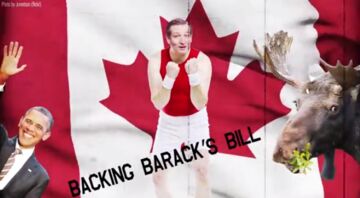 And South Carolina Senator Lindsey Graham is portrayed in a pink 1997 Geo Metro that catches on fire, art courtesy of Paul superfan Gage Skidmore.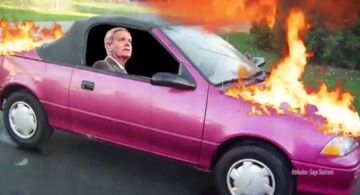 Reached by e-mail, Graham spokesman Kevin Bishop only said that the ad reminded him of another ad from the 2012 Ron Paul campaign.
Rand Paul is campaigning today in South Carolina.
Before it's here, it's on the Bloomberg Terminal.
LEARN MORE