Ted Cruz, Foe of Hurricane Sandy Relief Package, Praises Federal Aid for Texas Flood Victims
The presidential candidate sounds a different tune regarding aid for the Lone Star State.
by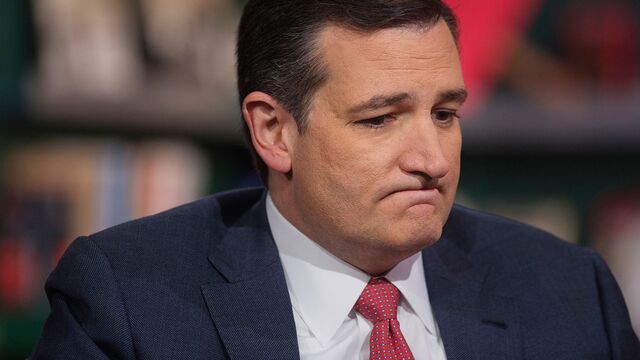 For Texas Senator Ted Cruz, is the shoe now on the other foot?
Two years after opposing federal aid for Hurricane Sandy relief efforts, Cruz voiced support on Wednesday for congressional relief for victims of this week's flooding in Texas. 
"There are a series of federal statutory thresholds that have to be satisfied. Initially, it appears those thresholds are likely to be satisfied by the magnitude of the damage we're seeing," Cruz said in Wimberley, Texas, where he toured the damaged caused by the floods, KSAT reported. "Democrats and Republicans in the congressional delegation will stand as one in support of the federal government meeting its statutory obligations to provide the relief to help the Texans who are hurting."
The 2016 presidential candidate angered many New York and New Jersey residents when he voted in January of 2013 against a $51 billion package to help Hurricane Sandy victims. 
"This bill is symptomatic of a larger problem in Washington—an addiction to spending money we do not have. The United States Senate should not be in the business of exploiting victims of natural disasters to fund pork projects that further expand our debt," Cruz said in reference to the bill that passed in the Senate, 62 to 36.
Cruz argued that the Hurricane Sandy aid package was bloated with unrelated spending items. 
"Two-thirds of this spending is not remotely 'emergency'; the Congressional Budget Office estimates that only 30 percent of the authorized funds would be spent in the next 20 months, and over a billion dollars will be spent as late as 2021," Cruz told the Houston Chronicle at the time. 
On Wednesday, Cruz painted a much rosier picture of government aid.
"One of the things that is inspiring in this time of challenge is how Texans come together. We're seeing cooperation with state government, local government, and the federal government—all standing together at a time of great challenge," Cruz said, adding, "The federal government's role, once the governor declares a disaster area, and makes a request, I am confident that the Texas congressional delegation, Senator Cornyn and I, and the members of Congress, both Republicans and Democrats, will stand united as the Texans, in support of the federal government fulfilling its statutory obligations and stepping in to respond to this natural disaster." 
Before it's here, it's on the Bloomberg Terminal.
LEARN MORE