Jim Webb's Senior Political Adviser in Iowa Abruptly Quits
The former senator is considering a long-shot Democratic presidential bid.
undefined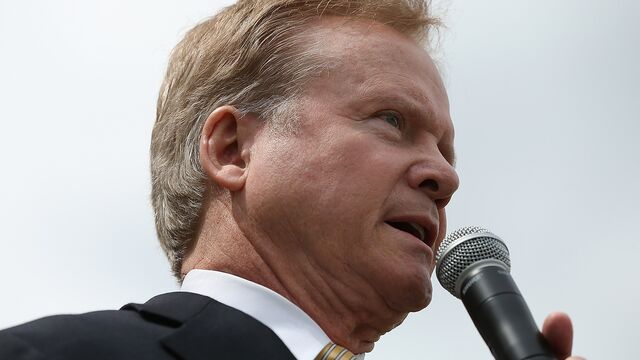 From the Des Moines Register:
The Democratic strategist who was running the Iowa effort for presidential hopeful Jim Webb has resigned, she confirmed to The Des Moines Register this afternoon.

"I resigned last week," Rania Batrice said Wednesday, after activists in Iowa had contacted the Register.

Webb is a 69-year-old Vietnam War veteran who served as U.S. Secretary of the Navy under Ronald Reagan and represented Virginia in the U.S. Senate for one term from 2007 to 2013. If he jumps into the 2016 presidential race, he would be a long shot with tough odds against the heavy Democratic favorite, Hillary Clinton.

Batrice, a Texas native, added: "My resigning does not change my respect for him and what he's been able to accomplish in his life. I wish him the best.
Before it's here, it's on the Bloomberg Terminal.
LEARN MORE