What We Know About WJC, LLC, Bill Clinton's Consulting Company
Financial disclosures show that the former president started a pass-through company to channel his consulting fees.
by and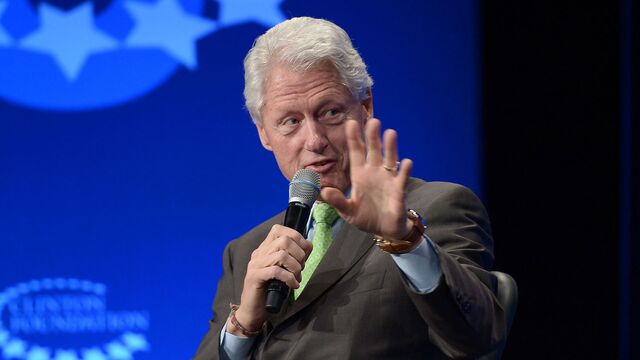 Among the revelations turned up following the latest round of financial disclosures by Bill and Hillary Clinton is that the former president started a limited liability "pass-through" company titled WJC, LLC. 
The company has no listed financial assets and no employees, the Associated Press reported, and Hillary Clinton's campaign was not legally required to report its existence in campaign finance reports.  Its purpose, according to the AP story, was to channel payments for consulting work to the former president. 
In some cases, consultants and lawyers—including former presidential candidates John Edwards and Newt Gingrich—have used pass-through entities to avoid payroll taxes. They do that by classifying their earnings as profit distributions instead of wages. It's not clear if Bill Clinton used that strategy or a similar one through his LLC, but the former president's press secretary said Tuesday that there was nothing unusual about the company. 
"President Clinton set up a commonly used mechanism to manage his personal business affairs," Angel Urena, said in an e-mailed statement. "All of the income has been reported and is accounted for. Anyone trying to paint this as anything more than that is playing politics."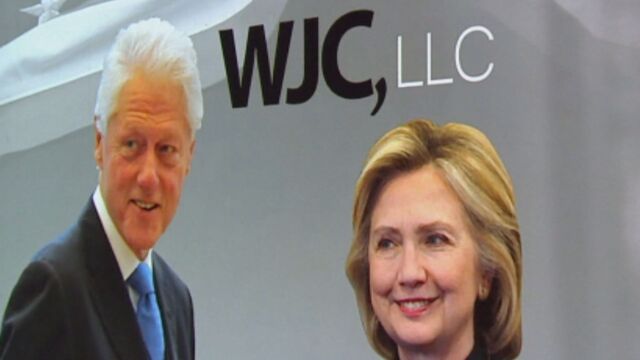 During the 2008 campaign, the Clintons released their tax returns through 2006, along with preliminary data for 2007. The LLC was created in 2008 in Delaware, according to the AP.
President Barack Obama has proposed to tighten the tax rules, and the administration's most recent budget proposal says "the uncertainty surrounding the treatment of LLC members undermines the IRS's ability to unsure payment" of payroll taxes.
Candidates do not have to report assets less than $1,000, according to federal ethics disclosure rules, meaning that the Clintons were not obliged to detail the activities of WJC, LLC. Still, the company did surface in government documents dating to Hillary Clinton's tenure as secretary of state.
From the AP:
In February 2009, Clinton's counselor, Douglas Band, asked State Department ethics officials to clear Bill Clinton's consulting work for three companies owned by influential Democratic party donors. Memos sent by Band proposed that Bill Clinton would provide "consulting services regarding geopolitical, economic and social trends affecting the entity and philanthropic opportunities" through the WJC, LLC entity.
The company was also mentioned in a 2011 memo:
WJC, LLC was also cited by Band in a June 2011 memo sent to State Department ethics officials asking for clearance to allow Bill Clinton to advise Band's international consulting company, Teneo Strategy LLC. Band's request said Teneo would use "consulting services provided by President Clinton through WJC, LLC." State Department officials approved the three-year contract between the two companies.
—Jennifer Epstein contributed to this story. 
Before it's here, it's on the Bloomberg Terminal.
LEARN MORE