Senate Bill Would Let Veterans' Docs Talk About Medical Marijuana
The U.S. House and Senate disagree about access to medical marijuana.
by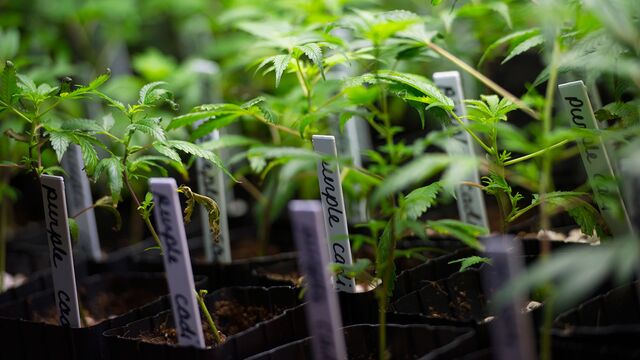 Once again a congressional spending panel has waded into the marijuana debate, this time backing the ability of ailing veterans to ask about medical marijuana.
The Senate Appropriations Committee voted Thursday to allow that kind of doctor-patient conversation at the Veterans Health Administration, voting 18-12 in favor of an amendment that would allow VA medical providers to make recommendations about trying pot to relieve patients' symptoms.
The amendment was offered by Senator Steve Daines, a Montana Republican who successfully argued that forbidding VA doctors from discussing medical marijuana is unconstitutional. Daines said such a prohibition could violate the 10th Amendment, which states that powers not granted in the Constitution to the central government are reserved for the states, as well as patients' 1st Amendment right to discuss matters with their own doctors.
"They can't discuss all the options available to them that they could discuss if they literally walked next door to a non-VA facility," Daines said. "I don't believe we should discriminate against veterans just because they are in the care of the VA."
A similar amendment by California Democrat Sam Farr was rejected by the House Appropriations Committee and the full House passed its pot-free version of the appropriations bill last month. It's unclear whether any members of the Senate will attempt to excise the medical marijuana provision from the bill. If the full Senate approves an appropriations bill that leaves the amendment intact, it will be up to a House-Senate conference committee to decide whether VA doctors can talk pot.
Congress isn't always so weed-friendly: Last year, congressional appropriators inserted a provision into a must-pass spending bill meant to block the District of Columbia's legalization of marijuana. The District, seeing a loophole in the wording, went ahead with legalization but has determined the language blocks it from taxing sales.
Before it's here, it's on the Bloomberg Terminal.
LEARN MORE