U.S. Should Kill as Many ISIS Fighters as Possible, Pataki Says
Freeman Klopott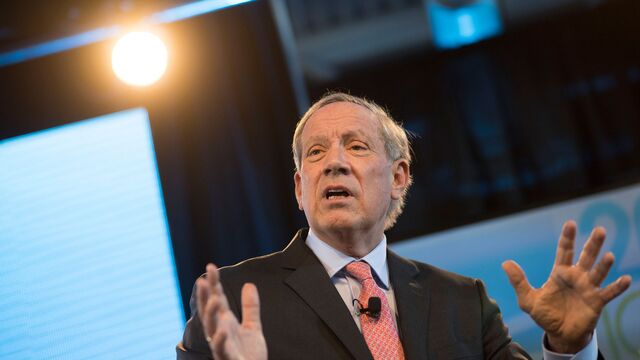 George Pataki, the former three-term New York governor considering a run for president, said the U.S. should send troops to Iraq to confront Islamic State militants.
The 69-year-old has joined a chorus of Republican hopefuls calling for the U.S. to send soldiers to Iraq to attack the group, also known as ISIS, after it toppled Ramadi this week. South Carolina Senator Lindsey Graham and former Texas Governor Rick Perry are among those who have made similar statements.
"We should send in forces to destroy training centers and camps, kill as many as possible and leave," Pataki said Thursday on Bloomberg Television. He has made similar comments in other venues.
Pataki said last week he'll announce his plans May 28 in Exeter, New Hampshire. While he's considered running in two previous cycles and opted out, he says this time it's likely that he will declare his candidacy.
Pataki would join a crowded field with little name recognition. Considered a moderate, he plans to differentiate himself as a candidate who has proved he can win in a Democratic state. He says social issues such as abortion and gay marriage aren't federal matters.
"We should leave those to the people and the states," Pataki said. "I think that's the conservative approach."
Before it's here, it's on the Bloomberg Terminal.
LEARN MORE