Obama Says Climate Change Threatens U.S. Readiness, Security
Angela Greiling Keane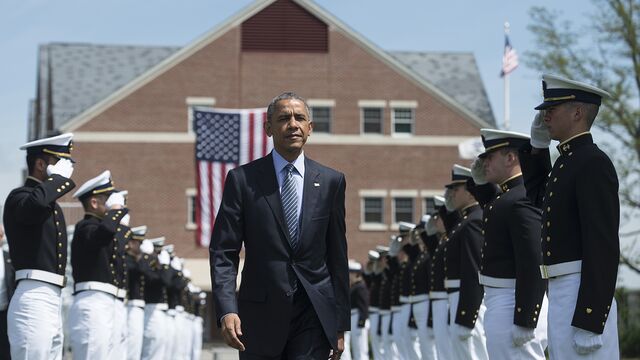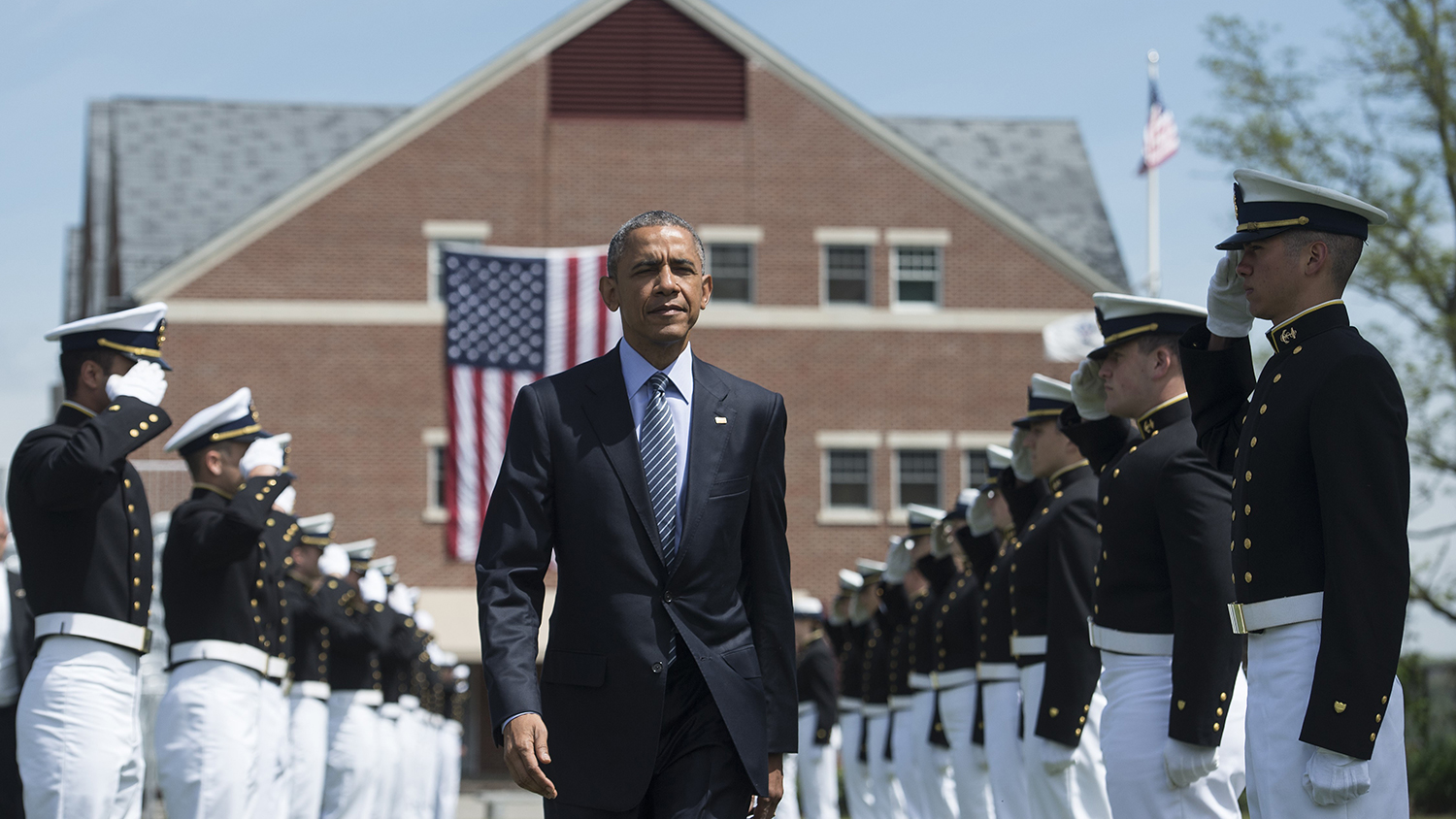 Climate change threatens global security and the readiness of U.S. armed forces, President Barack Obama told graduates of the Coast Guard Academy.
Thousands of miles of roads and railways as well as major U.S. cities are vulnerable to rising sea levels, Obama said Wednesday in New London, Connecticut. A warming planet is "a peril that can affect generations," he said.
"Climate change will shape how every one of our services plan, operate, train, equip and protect their infrastructure, today and for the long-term," Obama said.
Obama has increasingly warned of climate change before meetings in Paris at the end of the year to forge a framework for reining in global emissions of carbon dioxide. The agreement for the first time aims at committing all countries to reduce pollution, rather than only developed nations covered by the 1997 Kyoto Protocol that the U.S. didn't ratify.
Republicans said Obama should focus on acute national security threats rather than a long-term problem whose severity they continue to question, despite scientific consensus that temperatures are rising due to human activity.
For example, Obama didn't mention Islamic State militants, who have gained ground in Syria and Iraq. He pointed to drought as a contributor to the unrest in Syria and to the rise of Boko Haram, a group waging a violent campaign to promote Islamic law in Nigeria.
'Real Threats'
"I think many Americans would be astonished to learn that the president's planned discussion on national security is going to center on climate change," Senator John Barrasso, a Wyoming Republican, said on the Senate floor Wednesday before Obama spoke. "The fall of Ramadi in Iraq, the brutal terrorist attacks by ISIS, these are clear examples of the real threats that must be addressed by President Obama."
The president seeks to elevate climate change as an issue for the 2016 presidential campaign. Obama said last month the problem can't be left to another generation and called out Republicans who have fought to derail his environmental agenda.
"Climate change constitutes a serious threat to global security, an immediate risk to our national security, and, make no mistake, it will impact how our military defends our country," he told the academy graduates. "We need to act now."
It is a tradition for the president to deliver the commencement at a military academy each year, and the Coast Guard address is one of only two graduation speeches for Obama this year. The other was to a community college in South Dakota.
Later, the president will headline an event for donors contributing as much as $33,400 to the Democratic National Committee in Stamford, Connecticut. The fundraiser is at the home of philanthropists Michael and Terran Whittingham, according to the committee.
Before it's here, it's on the Bloomberg Terminal.
LEARN MORE