In New Wrinkle for Clinton Bid, Benghazi Committee Subpoenas Blumenthal
Republicans on the committee want to know more about the Clinton associate's back-channel activities.
by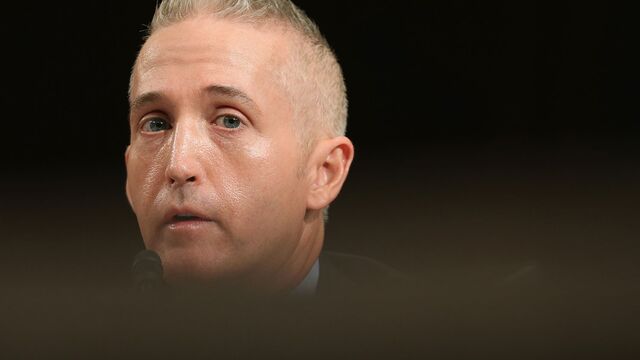 A decision by a U.S. House committee investigating the 2012 terrorist attacks in Benghazi to subpoena testimony from a close Hillary Clinton friend and strategist about private advice he gave on Libya is the start of a potential new slate of embarrassing inquiries for the Democratic presidential front-runner.
Sidney Blumenthal is being called by the Republican chairman of the Select Committee on Benghazi, Representative Trey Gowdy of South Carolina, to give a deposition on June 3 about memos he sent the then-secretary of state prior the terrorist attacks on U.S. facilities in which four Americans were killed.
Republicans on the committee want to know more about his back-channel activities, which first came to light in e-mails turned over to the committee. But the Blumenthal developments are just one new wrinkle in the investigation with more to come, including committee plans to obtain testimony from other close Clinton allies.
While Clinton appears to have won a reprieve on Tuesday after a judge ordered the State Department to pick up the pace on releasing some 30,000 e-mails she sent from private addresses while working as secretary of state, it doesn't mean the Democratic front-runner has cleared her 2016 election year calendar of embarrassing inquires.
The House Benghazi committee, which is demanding the e-mails, among other documents, has already asserted its work could stretch into 2016.
"The Select Committee is focused on Benghazi, always has been," said spokesman Jamal Ware on Tuesday. The committee and Clinton continue to haggle over when, exactly, she will provide testimony.
The former secretary of state has said through her lawyer she will do so only once. Gowdy has responded that the committee won't call Clinton to testify until "it is satisfied that all the relevant information has been provided by both the State Department and her."
Gowdy and his committee continue to press for other material or documents from the State Department that may be relevant to its investigation.
In addition, as as early as Wednesday or Thursday, Clinton could be faced with another committee-related hiccup. That's when 296 Benghazi-related Clinton e-mails that were processed by the State Department and given to the committee in February are to be posted publicly on the department's website.
A chunk of these e-mails involve the activities of long-time Clinton family ally Blumenthal, who was offering advice about Libya—but whom some Republicans suggest was operating as a back-door intelligence operation. The State Department has said Blumenthal was neither employed by nor contracted by the department.
Many of the e-mails to be posted, including those involving Blumenthal, were either funneled through or forwarded to Jake Sullivan, a top Clinton aide at the department who is now a senior policy adviser to her campaign.
On Wednesday, the top Democrat on the committee, Representative Elijah Cummings of Maryland, issued a statement critical of what he called the "heavy-handed" use by the Benghazi committee of the U.S. Marshal Service to deliver a subpoena to Blumenthal.
"There was no need for the Select Committee to send two U.S. Marshals to the home of Sidney Blumenthal to serve his wife with a subpoena, especially since the Committee never bothered to contact him first to ask him whether he would voluntarily come in," said Cummings in the statement. "These heavy-handed, aggressive, and unnecessary tactics waste the time of the U.S. Marshal service," he said.
Also, the committee said in an interim report released last month that it is "nearing the end of its first round of interviews with State Department employees" and that "information obtained in this first round of interviews has raised additional questions of current and former State Department officials."
Starting in June, a second round of interviews of mid-level department managers is set to begin, as well as interviews with a bundle of former senior State Department officials, including some notable Clinton allies.
These officials, according to the committee's interim report, are to include Sullivan, Cheryl Mills, Huma Abedin, Susan Rice, and Patrick Kennedy.
Additionally, the committee intends to interview former White House and national security staff regarding their own roles in the events prior to, during, and after the Benghazi attacks. These include former National Security Adviser Tom Donilon; former deputy National Security Adviser Denis McDonough, Obama's current chief of staff; and former deputy strategic communications advisor Ben Rhodes, among others.
None of these people have previously testified before Congress about their roles in or knowledge of events prior to, during, or after the Benghazi attacks.
Before it's here, it's on the Bloomberg Terminal.
LEARN MORE