Chris Christie Now Opposes Creating a Pathway to Citizenship for Undocumented Workers
The New Jersey governor says he has changed his mind on the question.
by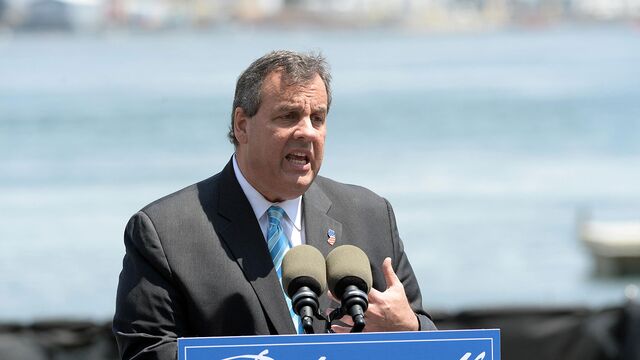 By his own admission, New Jersey Governor Chris Christie has changed his tune.
On Monday, Christie said that he now opposes providing a pathway to citizenship for undocumented immigrants, something he supported as recently as 2010. 
"I think that's an extreme way to go," Christie said in an interview on Fox News' The Kelly File scheduled to air Monday night. "And I think that, quite frankly, what Hillary Clinton's doing right now is pandering. That's pandering. We need to have an intelligent conversation about this and bring the American people along to where we can find consensus."
Christie, who opted not to run four years ago, is traveling as honorary chairman of his political action committee, Leadership Matters for America, even though he's said he won't make a formal announcement on a White House run until later this month or in June. 
He had a packed day in New Hampshire, starting with a noon speech on foreign policy in the waterfront Prescott Park, where John McCain announced in 2008. He next held his fifth town hall meeting in three weeks at a VFW hall in Hudson.
The former federal prosecutor conceded during the interview that the stance on a pathway to citizenship is a shift from his previous position on the matter. In recent weeks, he has stated that immigrants won't "self-deport," adding that there aren't enough law enforcement resources to force an estimated 11 million people here to leave.
During the interview Christie also knocked President Barack Obama for his executive action on immigration and said his own shift on the question of providing a pathway to citizenship is an evolution.
"Well, I think I've learned over time about this issue and done a lot more work on it," he said. "And I think everyone has to do what you need to be able to get educated on these issues and learn, and back in 2010 I was in my first couple of months as governor, I've now learned some of the ramifications of some of these things and what I am saying now is we've got to come up with a solution for it."
Before it's here, it's on the Bloomberg Terminal.
LEARN MORE