Rick Perry Will Announce His 2016 Plans on June 4
The former Texas governor will make a "special announcement" in Dallas.
by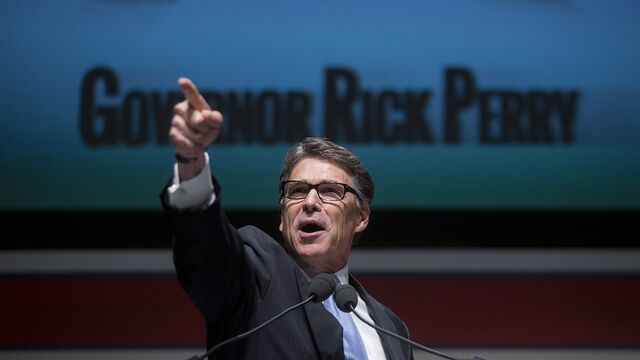 Former Texas Governor Rick Perry will announce whether he intends to run for the Republican presidential nomination on June 4, according to the Associated Press and media outlets in the governor's home state. Perry most recently served as the governor of Texas from 2000 to January 2015.  
On Friday morning Perry's wife Anita tweeted out an Eventbrite invitation to a "special announcement" in Dallas. 
If Perry joins the race, this would be his second run for the Republican nomination, after an unsuccessful attempt in 2012. Perry's last run was marred by gaffes, especially his "oops" moment during a debate, when he forgot one of the three federal agencies he would disband. This time around, he's been attempting to rebrand himself.
Perry's biggest obstacle may be gaining traction in a crowded field—according to Real Clear Politics his polling average is 2.4 percent, more than 10 points behind the GOP field's frontrunners. He's also got competition from his home state in the form of Senator Ted Cruz, who became the first major candidate to jump into the 2016 race in March, with a speech that signaled he'll be going after the same conservative constituency that Perry hopes to win. Cruz registers 8.6 percent on the RCP average of political polls. The leader of the pack is former Florida Governor Jeb Bush, who gets 15.4 percent of Republican voters. 
Before it's here, it's on the Bloomberg Terminal.
LEARN MORE