Obama Says Trade Disagreement With Warren is Nothing Personal
Angela Greiling Keane and Toluse Olorunnipa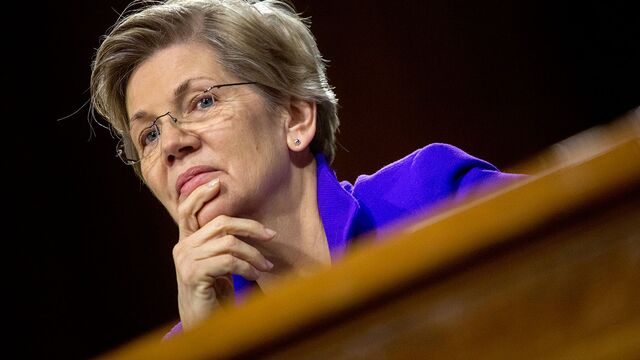 President Barack Obama said his verbal sparring with Senator Elizabeth Warren over trade is nothing personal.
Warren, a Massachusetts Democrat, opposes granting Obama authority to expedite free-trade deals through Congress and the two have been dueling in the media. In interviews Obama has called her wrong on trade and said she and other critics are living in the past.
Obama said in a news conference Thursday that he understands the complaints of Warren and other Democratic opponents because he "came up through the ranks" with them.
"Like me, they have concerns about whether in fact trade ends up being fair and not just free," Obama said at the Camp David presidential retreat in Maryland after a day-long meeting with representatives of Persian Gulf nations.
After a short-lived revolt by Democrats that held up a key vote on the trade measure Wednesday, Obama softened his rhetoric about Warren. He said their dispute "has never been personal," and that some of his best friends in Congress are opposing him on the issue.
"I think it's fun for, you know, the press to see if we can poke around at it when you see two close allies who have a disagreement on a policy issue," he said.
Senate Vote
The Senate reconsidered and voted 65-33 to move forward on a bill to grant Obama and his successor authority to fast-track trade deals. Obama has said the authority is vital to wrapping up negotiations on a 12-nation Trans-Pacific Partnership agreement, which would cover about 40 percent of the world's commerce.
The legislation granting trade promotion authority, known as fast-track, is set to pass the Senate next week and move to the House. There, Obama has been courting reluctant Democrats to support the measure.
The AFL-CIO, the nation's largest federation of labor unions, said Thursday that Democrats should insist the fast-track bill incorporate legislation that would give the Commerce Department new powers to penalize imports from countries that manipulate the value of their currency.
The Treasury department opposes the currency measure, which is aimed at China, arguing that it would open the U.S. to retaliation and potentially violate obligations under existing trade agreements. The Senate approved a bill including the currency manipulation language separately on Thursday, 78-20, as part of a deal to end a Democratic filibuster against fast-track authority.
Obama said at Camp David he's trying to negotiate on the currency measure.
"I have expressed concerns about how the currency language that's in the bill is drafted," he said. He's talked to Democrats Charles Schumer of New York and Sherrod Brown of Ohio, top proponents of the currency measure, "to see how we can end up with language that doesn't have a blow-back effect on how we manage our currency," Obama said.
Before it's here, it's on the Bloomberg Terminal.
LEARN MORE