California Vaccination Bill Would Strip Religious Exemption
The bill would make California the third state in the nation to prohibit the exemptions.
by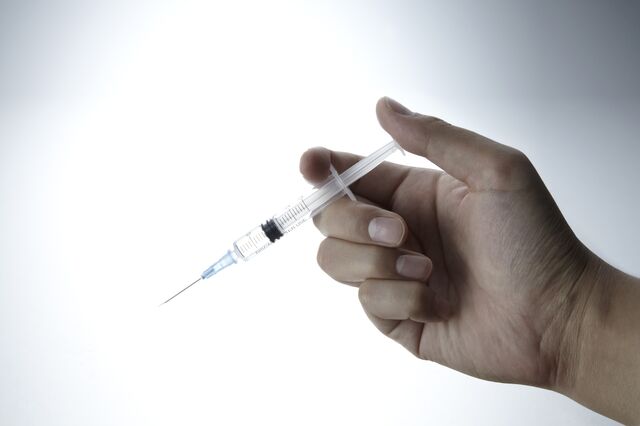 Religious belief may soon not be a good enough reason not to get a child vaccinated in California. 
The California State Senate approved a controversial bill that seeks to do away with vaccination exemptions based on religion and personal belief for parents seeking to enter their children in public schools. SB 277, which has been met with by months of protests by supporters and opponents of the measure, passed by a vote of 25-10. Children who have verified medical conditions that result in a weakened immune system would be the only exceptions to the state's mandatory vaccination policy if the bill is approved by the Assembly and signed into law by Governor Jerry Brown. 
"Vaccines are necessary to protect us, but that protection has been eroding," Senator Richard Pan, the bill's author, said before the vote. "We need to do more to protect our communities. That's what SB 277 is about."
The vote went along party lines, with Republicans opposing its passage. 
"What this says is we don't have a right to practice our faith," Senator Joel Anderson argued. "Do you have a right to steal my soul without my knowledge?"
The move to limit vaccine exemptions gained steam following a measles outbreak at Disneyland, but over the years the number of parents opting their children out of vaccination requirements has grown to levels deemed a danger to public health. As of the past year, 13,500 kindergarteners in California had filed for exemptions based on the personal belief, the Los Angeles Times reported. 
If Brown signs the bill into law as it stands, California will join Mississippi and West Virginia in not accommodating vaccine exemptions based on religion or personal belief. 
On Tuesday, the Vermont House passed an amendment to the state's mandatory vaccination law that removes the philosophical exemption language. As in California, that exemption allowed parents citing it to send their children to public schools without receiving mandated vaccinations. 
Before it's here, it's on the Bloomberg Terminal.
LEARN MORE