'Clinton Cash' Author Slams Stephanopoulos, ABC News for 'Massive Breach of Ethical Standards'
With the ABC host's donations suddenly in the spotlight, Peter Schweizer feels he got burned.
by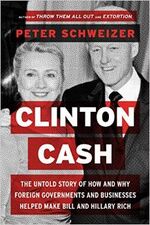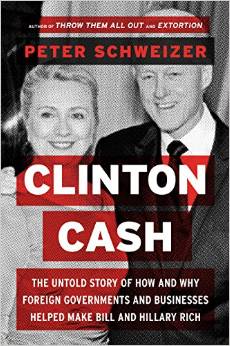 When Peter Schweizer appeared on This Week on April 26 to promote his new book about the Clintons, he got a skeptical grilling from host George Stephanopoulos. One subject that wasn't raised? The fact that Stephanopoulous has personally contributed $50,000 to the Clinton Foundation, as Politico reported Thursday morning.
With the ABC host's donations suddenly in the spotlight, Schweizer feels he got burned. "Really quite stunned by this," he said in an e-mail. It's "a massive breach of ethical standards. He fairly noted my four months working as a speech writer for George W. Bush. But he didn't disclose this?"
Evidently not. In a statement, Stephanopoulos apologized. An ABC News spokesman told Politico reporter Dylan Byers the network would not take punitive action against its star host: "We accept his apology. It was an honest mistake."
On Thursday, HarperCollins, the publisher of Schweizer's book, Clinton Cash: The Untold Story of How and Why Foreign Governments and Businesses Helped Make Bill and Hillary Rich, announced that it would make "7-8 factual corrections" to the e-book version. Asked to respond, Schweizer said, "The corrections are all minor."
Before it's here, it's on the Bloomberg Terminal.
LEARN MORE