Ted Cruz: Knowing What We Know Now, I'd Stay Out of Iraq
It comes a day after likely primary rival Jeb Bush attempted to clean up his own response to the same question.
by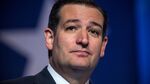 Republican presidential candidate Ted Cruz said "of course" he would not authorize the Iraq War knowing what he knows now, speaking in an interview that aired Tuesday as likely primary rival Jeb Bush attempted to clean up his own response to the same question.
"The entire predicate of the war against Iraq was the intelligence that showed they had weapons of mass destruction and that there was a real risk they might use them," the Texas senator said, appearing on Fox News's The Kelly File. "Now, I would note there was a bipartisan consensus. Both Republicans and Democrats looking at that intelligence concluded it was a real threat. We now know that intelligence was false and without that predicate there's no way we would have gone to war with Iraq, and we know that now in hindsight."
Bush got the same question from host Megyn Kelly in an interview than aired Monday, leading to a flap illustrating the tension he faces between presenting himself as independent from his family and avoiding criticizing his brother's presidency. "I would have [authorized the war], and so would have Hillary Clinton, just to remind everybody, and so would have almost everybody that was confronted with the intelligence they got," he said. On Tuesday, he said on Sean Hannity's radio show that he had misinterpreted the question and wasn't taking into consideration what he knows now. "Yeah, I don't know what that decision would have been. That's a hypothetical," he said.
Asked what he thought of the Bush's comments, Cruz said, "I'm a fan of Jeb Bush. I'll give him credit for candor and consistency. He is running based on his views. His views are different from that of an awful lot of Republican primary voters, but he's honest about it."
Before it's here, it's on the Bloomberg Terminal.
LEARN MORE