Meet the Woman Backing Jeb Bush After Watching the Megyn Kelly Interview
Not everyone who heard the former Florida governor's response to a question about whether he would, using the benefit of hindsight, authorize the Iraq invasion was put off.
by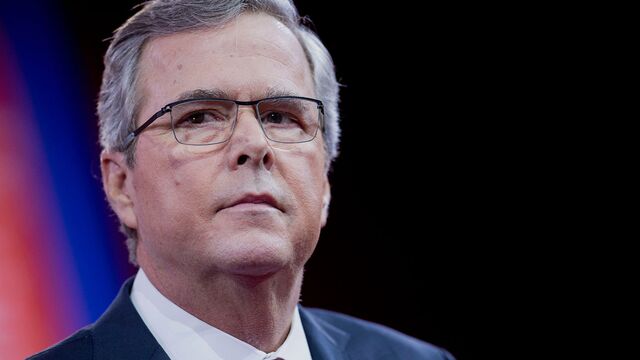 After Jeb Bush spoke Wednesday from the basketball court of a Reno, Nevada, community center, where one woman looked on while walking on a nearby treadmill, Lorraine Porter wanted to talk about his performance in an interview with Fox News' Megyn Kelly that aired earlier in the week.
She loved it.
"After watching that, I changed," Porter, a 77-year-old insurance agent, said, adding that she was pulling for Bush's fellow Floridian, Marco Rubio, before watching the interview. "I like his conviction. I mean, this guys is going to stand firm on what he believes. And that's what we need. He's not out to please everybody, he's out to help this country."
Porter's view runs counter to the conventional wisdom that Bush bombed the interview, as his flub of a question about the Iraq invasion has mostly overshadowed the rest of what he said on Kelly's program. Her opinion is also the best result Bush can hope for, as he continues to press ahead while trying to leave behind questions about Iraq and comparisons to this brother.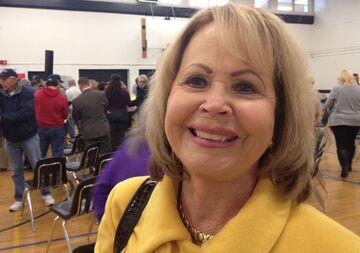 "I have differences with every previous president," Bush told reporters on Wednesday.
Bush opened a two-day swing through Nevada and Arizona with a townhall in Reno, where he continued to push away questions about what he would have done in Iraq. He opened his speech by telling the crowd, "First and foremost, I am proud of being George W.'s brother."
"That's just the way it it. I can't deny the fact that I love my family," said Bush, who is expected to formally announce his candidacy within the next month.
Still, some in the crowd wanted to press Bush on the issue. John Johnson, a 53-year-old sales executive backing Scott Walker, called out Bush during the town hall, suggesting that the former governor had a duty to answer questions about the Iraq war.
"You said, I think it was yesterday, that, 'I don't want to answer hypotheticals,'" Johnson said. "Don't you think running for president is a hypothetical, when you say, 'If I run for president…?"
Bush replied: "Rewriting history is hypothetical."
Recalling his conversations with more than 100 Florida families after their loved ones died in the war, Bush said rehashing the debate "does a disservice" to those who died.
"If we're going to get into hypotheticals, I think it does a disservice to a lot of people that have sacrificed their lives," Bush said, adding that, "we ought to be focusing on is what were the lessons learned."
Those lessons for Bush: Only go to war with the "best intelligence possible," and have security and exit strategies in place.
"Both those things didn't work," Bush said about Iraq. "Although I'll give my brother credit, once the mess was created, he solved that mess with the surge. And created, when he left, a much more stable Iraq. That was squandered in some ways when President Obama did not keep any small level of troop level. And those voids now, we're having to deal with. And so the focus ought to be on that, on the future."
Speaking to reporters after the townhall, Bush mocked Democratic presidential candidate Hillary Clinton for taking relatively few questions from voters or reporters.
"You can't script your way to the presidency," Bush said.
But it appears Bush is now ready to try to get to the White House without engaging on "hypotheticals" about Iraq.
Before it's here, it's on the Bloomberg Terminal.
LEARN MORE