Is a 'British Obama' Rising Across The Pond?
Rising Labour Party star Chuka Umunna has a lot in common with Barack Obama
by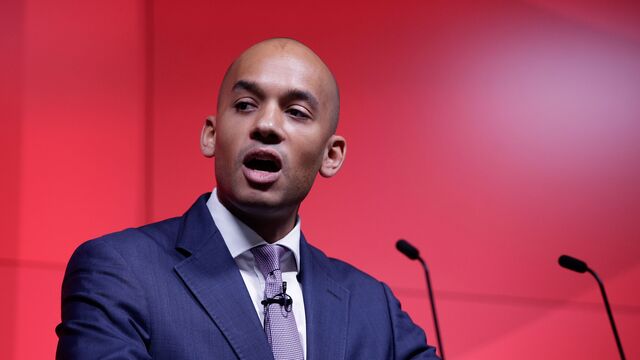 As the British Labour Party considers its future following its worst defeat in nearly three decades, some members are looking, as a possible savior, to a tall, young, charismatic mixed-race man with an African name.
To Americans, some of this may sound familiar.
Chuka Umunna, who today jumped into the race to become his party's next leader, rolls his eyes at the "British Obama'' tag that was applied to him when he first appeared on the political scene. But the echo probably helped him get a leg up. He was further helped by his polished manner, his elegant tailoring and a total lack of any burden of self-doubt. If he succeeds in winning the Labour leadership, he will not just be the first black person to do the job, but at 36, the youngest.
At the moment, Umunna is the party's spokesman on business, in charge of crafting policy and wooing Britain's boardrooms. Given that the party's last leader, Ed Miliband, tended to make speeches attacking business, this has not been an easy role. Umunna, a corporate lawyer until he was elected to Parliament in 2010, toured companies in the wake of Miliband's pronouncements, trying to apply nuance.
Launching his campaign, Umunna said Labour's business stance had scared voters away. "You can't be pro-jobs unless you're backing the wealth creators that create those jobs," he said.
His background is not the sort usually associated with Conservatives. His father Bennett, who arrived in Britain from Nigeria with nothing, became a successful entrepreneur. He married Patricia Milmo, a lawyer and the daughter of Helenus ``Buster'' Milmo, a judge who during World War II had been legal adviser to MI5. The family history suggests further comparisons to Barack Obama: The U.S. president's  grandparents arranged for him to attend the elite Punahou School in Honolulu, Hawaii; Umunna's parents  sent their son to the private St Dunstan's College in South East London. And like Obama, Umunna was deprived of his father's company at a young age: Bennett died in a car accident when Umunna was a teenager.
Umunna faces a series of problems as a Labour leader aside from his youth. With Labour having struggled to win seats outside the capital, a London lawyer isn't an obvious choice to widen the party's appeal. Umunna acknowledeged this himself by launching his campaign from Swindon, a town where Labour failed to make progress. He will also have to improve his rhetorical skills. Unlike Obama, he's better suited to the television sofa chat than the big speech.
Before it's here, it's on the Bloomberg Terminal.
LEARN MORE