Chris Christie Calls for Fewer U.S. Income-Tax Rates
Terrence Dopp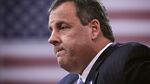 New Jersey Governor Chris Christie, a Republican considering a run for president, will propose a simpler U.S. income-tax system and lowering the top rate to 28 percent as part of his plan for spurring the national economy.
Christie also is calling for ending some tax deductions but leaving those for charitable giving and first home mortgage and interest payments, according to excerpts of a speech he plans to give on Tuesday in early-voting New Hampshire. He said there should be three individual income-tax rates instead of six, with the lowest less than 10 percent.
"Under this president, we have a roaring financial economy for the wealthy and a weak real economy for the middle class," Christie, 52, said in his planned remarks at the University of New Hampshire at Manchester that were released by his political action committee. "He has worsened income inequality through his policies."
The New Hampshire trip is Christie's fifth in five months as he struggles to build support for a presidential run. Back home, New Jersey has received a record nine credit-rating downgrades under Christie, who has said lowering taxes will boost employment. The state has yet to recover all of the jobs it lost during the recession that ended in 2009, unlike its neighbors New York and Pennsylvania and the nation as a whole.
In addition to what he's called a "fairer and flatter" income-tax structure, he'll propose cutting the top corporate tax rate to 25 percent from 35 percent and giving workers under 21 and over 62 a payroll tax holiday, according to the excerpts.
Before it's here, it's on the Bloomberg Terminal.
LEARN MORE