Ben Carson on His Mom: 'She Reminds Me of That Baltimore Mother'
The retired neurosurgeon referenced Toya Graham when talking about his upbringing in Detroit.
by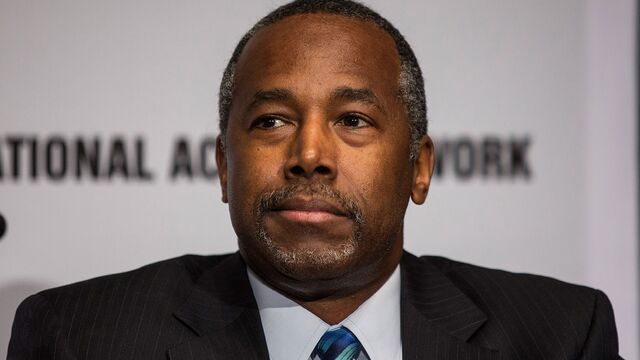 Republican presidential candidate Ben Carson said Sunday that he saw a glimpse of his own mother in Toya Graham, the Baltimore mom who became a sensation after being captured disciplining her son, who was among the rioters last month. 
"She reminds me of that Baltimore mother, who went out to get her son off the streets," Carson said, appearing this Mother's Day on Fox's Fox News Sunday. "That would have been her and it made a huge difference." 
Carson, a retired neurosurgeon, grew up poor in Detroit. His mother, Sonya Carson, is currently dealing with serious health problems. 
"She has had the biggest impact of any human being on my life because she refused to be a victim and she refused to let me and my brothers be victims and that was really the key and she made us do things that we didn't want to do," Carson said. 
Graham, the Baltimore mother Carson compared his own mom to, attracted national attention after being recorded physically disciplining her son, who was participating in the Baltimore riots last month. Some lauded her for taking action to keep her son and her city out of harm's way. Others thought she shouldn't have been held up as a positive example for hitting her son. 
For her own part, Graham told the Baltimore Sun that the action came from a desire to protect her child. 
"When the cameras are not there and it's just me and my son and I'm trying to show him right from wrong, and then you get to a situation like that and you see him doing wrong you just react, because you teach him better than that," she said.
Before it's here, it's on the Bloomberg Terminal.
LEARN MORE