'Good Nerd' Governor Rick Snyder Explains Why He's Not Running
undefined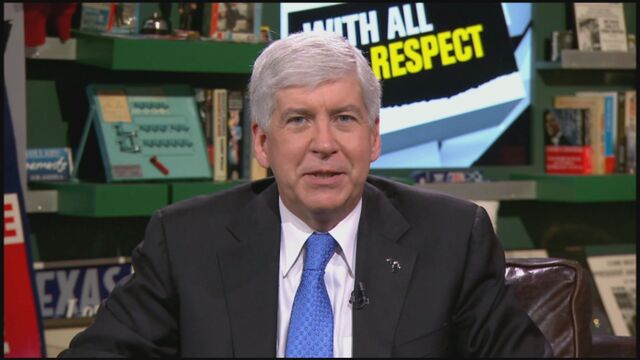 In an interview with Mark Halperin and John Heilemann on "With All Due Respect," Michigan governor Rick Snyder discussed his decision not to seek the Republican nomination for president, and the timing.
"I am a good nerd, so I tried to do my homework," Snyder told Halperin. "I talked to a number of people who have been involved in previous campaigns I've been part of. But at the same time I always kept the eye on the ball to make sure we're doing good things in Michigan."
Snyder dismissed earlier reports that he was so close to deciding to jump in the race that he picked July 7 as his announcement date. "I view that as speculation," he said. "As a practical matter, I never sat down and said this is the date I'm looking at. People talk about a lot of things in the process."
He also said that his final decision was not linked to this week's failed ballot initiative to raise  the state's sales tax to fund road repairs.
"The speculation was becoming a distraction from me doing the job of governor of Michigan," Snyder said. 
Before it's here, it's on the Bloomberg Terminal.
LEARN MORE