Why American Greens Can't Stop Celebrating a Canadian Election
A left-leaning party takes control of an oil-rich province.
by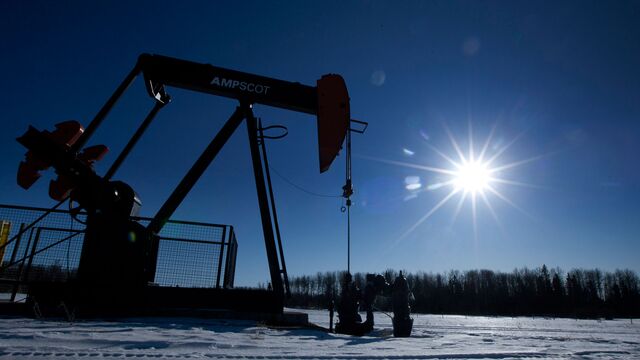 On August 30, 1971, the center-right Progressive Conservative Party surged past the center-right Social Credit Party to take control of Canada's oil-rich Alberta province. Up to then, Social Credit premiers had run Alberta for 35 years. Not since the Great Depression has a party of the left run what can be shorthanded as the "Texas of Canada."
It will run it now. The New Democratic Party's victory in Tuesday's provincial elections was so shocking (though polling had started to predict it) that it's become a sort of Battle of Midway for climate change activists. The NDP, a left-wing party that had never come close to power in Alberta, benefited from a schism on the right, with the insurgent Wildrose Party splitting votes with the Progressive Conservatives. It benefited more from the worldwide crash in oil prices, which reduced revenue projections by billions of dollars, and which the PC responded to with an austere budget. Alberta joined Venezuela and Alaska in the unhappy club of petro-states (or sub-states) where the post-boom political order was just begging for disruption.
And that's welcome news for American climate change campaigners–a mini-petro-state along the border is now run by functional allies. Among Rachel Notley's campaign promises in her winning NDP campaign was that Alberta's government would no longer lobby Washington for the Keystone XL pipeline. Alberta had gotten rather good at that, hiring a former spokeswoman for Hillary Clinton's presidential bid to, as contracts stated, "reframe this as an American issue so that it starts to take on more positive currency in the media." Now campaigners can say that the Canadians who had the most invested in Keystone kicked out the party that most strongly supported it.
"The people of Alberta rejected the politicians who are Keystone XL's biggest cheerleaders," said Suzanne Henkels, a spokeswoman for Tom Steyer's NextGen Climate. "The only people that are still pushing for a pipeline that creates 35 permanent jobs while dumping millions of tons of new carbon pollution into the air are the politicians backed by big oil."
A coalition of environmental groups, led by the Sierra Club, have been pushing the same take on the elections. On Wednesday, activists with Bold Nebraska, Oil Change International, Forest Ethics, and the Indigenous Environmental Network released a statement congratulating Alberta voters for discrediting the Keystone lobbyists. "Supporters of Keystone XL have long downplayed the environmental impact of the pipeline by arguing that development of the tar sands is inevitable, but last night's election results are a major blow to the pipeline's prospects," they said. "With growing opposition to tar sands projects in Canada and the United States, the expansion of dirty, climate-polluting tar sands has never been more in doubt." Bold Nebraska's Jane Kleeb took her touchdown-dancing to Twitter:
Portfolio managers are as worried about the new Alberta as environmentalists are pleased. As Bloomberg's Rebecca Penty has reported, companies with heavy interests in the Alberta oil sands have been taking a bath since the polls closed, and investors are being advised to look elsewhere. That reaction might be overblown; as Josh Wingrove reported, Notley dodged some post-election questions about the party's immediate oil revenue plans. Still, it bolsters the greens. The Democrats who might listen to them had lost political power in America's energy-producing states, and in Congress. Alberta was giving them a little hope again.
Before it's here, it's on the Bloomberg Terminal.
LEARN MORE