State Department Says No Review of Undisclosed Clinton Foundation Donations
"Not aware" of any donations that influenced former Secretary of State Hillary Clinton.
by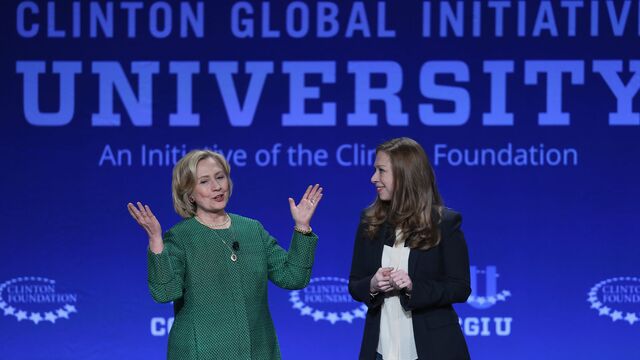 The State Department does not plan to review previous donations to the Clinton Foundation that went undisclosed, despite an agreement that the charity run by former President Bill Clinton would make its financial backers public during Hillary Clinton's tenure as secretary of state.
In response to a question about whether the State Department is looking into numerous reports, including one by Bloomberg, that the Clintons did not live up to their end of the deal, spokesman Jeff Rathke on Thursday told reporters it was not. 
"The State Department has not and does not intend to initiate a formal review, or to make a retroactive judgment about items that were not submitted during Secretary Clinton's tenure," he said.
The donations to the Clinton Health Access Initiative of the foundation, more than 1,000 of which went undisclosed and unreported on tax records, have raised questions about whether foreign individuals, businesses, and governments were able to influence Clinton's decisions as secretary of state. Clinton, now a Democratic presidential candidate, had promised during her confirmation hearings that her family foundation would divulge its foreign backers.
"We aren't aware of any actions taken by Secretary Clinton that were influenced by donations to the Clinton Foundation or its offshoots, or by speech honoraria, and consultancies of former President Clinton," Rathke said.
Rathke also noted that the memorandum of understanding reached, or MOU, only required the State Department to review new or increased donations from foreign governments made to the Clinton Foundation. 
"The idea that the foundation and its affiliates would publish all of their private donors, which was one of the two terms of the MOU, was intended to provide additional public transparency," Rathke said. "But I would note that even if all of the private donations had been publicized, there was no expectation under the MOU that the State Department would be reviewing those."
Before it's here, it's on the Bloomberg Terminal.
LEARN MORE