Senate Plans Vote on Iran Measure Without Republican Amendments
Kathleen Hunter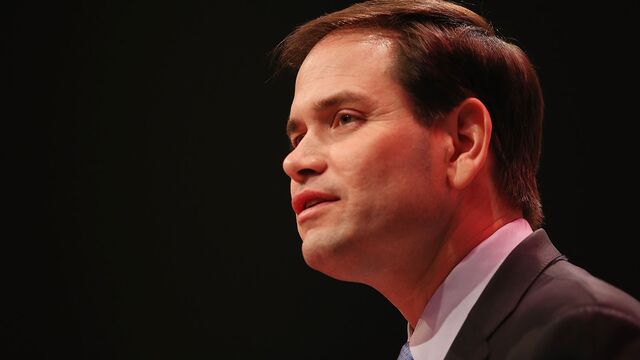 The Senate plans to vote Thursday on passing legislation to let Congress review any U.S. nuclear deal with Iran, after lawmakers reached an agreement barring votes on Republican-proposed changes to the measure.
The bipartisan agreement doesn't allow votes on provisions sought by Senators Marco Rubio and Ted Cruz, who are 2016 Republican presidential contenders.
Nor does the agreement allow for a vote on a proposal by freshman Senator Tom Cotton, who drew criticism from Democrats for writing an open letter to Iran's leaders -- signed by 46 other Republicans -- saying any deal with President Barack Obama couldn't be counted on because a future president or Congress could overturn it.
The Senate plans a procedural vote to advance the measure followed immediately by final passage.
The bill then will go to the Republican-led House, where Speaker John Boehner has said Congress should have a chance to block any agreement that Obama's administration reaches with the Islamic Republic.
Rubio said that he was disappointed that his amendment to force Iran to publicly recognize Israel didn't get a vote. He said it was important because easing sanctions on Iran will provide an influx of money for the Islamic Republic to fund terrorism.
"The prime target of the terrorism they sponsor is the state of Israel," Rubio said, adding, "I am disappointed by the direction this debate has taken."
Before it's here, it's on the Bloomberg Terminal.
LEARN MORE