Bill Clinton: 'We Cast Too Wide a Net' With Three-Strike Law
The former president says the law contributed to the "mass incarceration" his wife has slammed during her presidential campaign.
by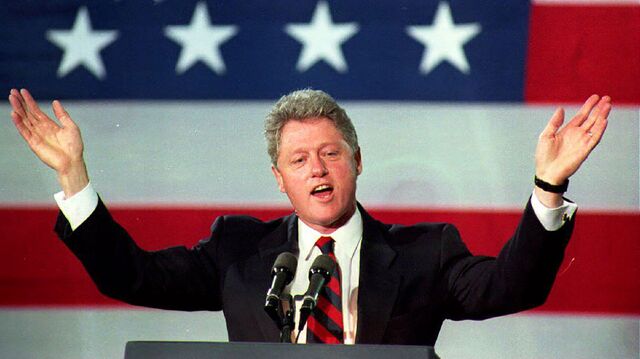 Former President Bill Clinton said Wednesday that a 1994 crime bill he signed contributed to the rates of incarceration that his wife has criticized in her run for the Democratic presidential nomination.
"The problem is the way it was written and implemented is we cast too wide a net and we had too many people in prison," the former president said of the law, which established mandatory life sentences for those convicted of a third violent felony, in an interview with CNN. "And we wound up...putting so many people in prison that there wasn't enough money left to educate them, train them for new jobs, and increase the chances when they came out so they could live productive lives."
Responding to protests and rioting in Baltimore after the death of a black man in police custody, Hillary Clinton has said that "mass incarceration" had plunged millions into poverty and destroyed families. "It's time to end the era of mass incarceration," she said in an April 29 speech at Columbia University. "We need a true national debate about how to reduce our prison population while keeping our communities safe."
Bill Clinton blamed Republicans for the three-strikes language, saying he wanted to emphasize an assault-weapons ban. "I wanted to pass a bill and so I did go along with it," he said.
Before it's here, it's on the Bloomberg Terminal.
LEARN MORE